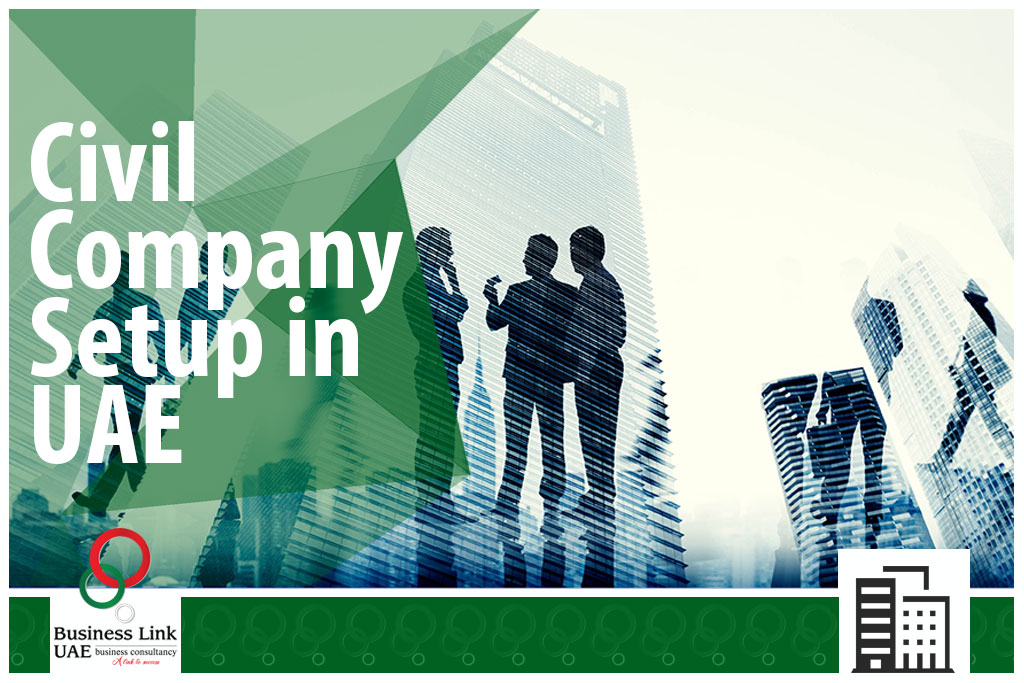 A civil company is set up as a result of a partnership between two or more persons who agree to provide their professional service within the same establishment. These professionals can be engineers, lawyers, accountants, or any other individuals providing their professional and specialized services.
If you are someone wishing to set up a civil company in Dubai. There is a possibility that you can face trouble in setting up a Civil Company. Setup a Civil Company in Dubai in any of the free zones offers immense benefits. Such as no corporate or personal tax, full repatriation of capital and profits, 100% ownership over the establishment, etc. You can also set up an LLC or civil company in the mainland of Dubai. Setting up a company on the mainland offers access to the local market. This facility is not available in UAE-free zones.
To form a civil company in Dubai, the owners or professional partners of the establishment can be of any nationality. However, if the owners belong to nationalities other than the UAE or GCC, then a local sponsor has to act on their behalf who is also getting a major stake in the shares of the civil establishment to be formed. A local service agent provides major services required for the successful establishment of the civil company formation. Such as completing the formalities with the Department of Immigration, and the Department of Economic Development in Dubai. The other ministries related to the professional services for the establishment are being incorporated.
Advantages of Civil Company Formation in Dubai
For a company or an individual looking to establish themselves in the UAE market, there are various things that need to be taken into consideration. To make the decision of Civil Company Setup in Dubai easier, here are the benefits that forming a civil company offers.
Fast process of company setup–
The new alterations made in the procedure for civil company formation in Dubai have made it easy for investors to set up a civil company in Dubai. Once you comply with the requirement, it is just a matter of minutes to get register with the Department of Economic Development.
Easy to get reliable local sponsors–
It is not essential to get local sponsors in some cases. But getting reliable local service agents is an easy task who are willing to offer their trustworthy services. Since they are the ones who are going to look after your business endeavors, you need to select them cautiously.
Facility to set up with multiple shareholders–
Civil company formation in Dubai allows you to partner up with multiple shareholders. There has to be a minimum of two shareholders for civil company formation but the limit cannot exceed 50 shareholders. Shareholders can be either individuals or corporate entities.
By teaming up with Business Link UAE, you get to experience the above-mentioned benefits and more. We make civil company formation a cakewalk for anyone whether it is an individual, an aspiring entrepreneur, an MNC, or a corporate entity.