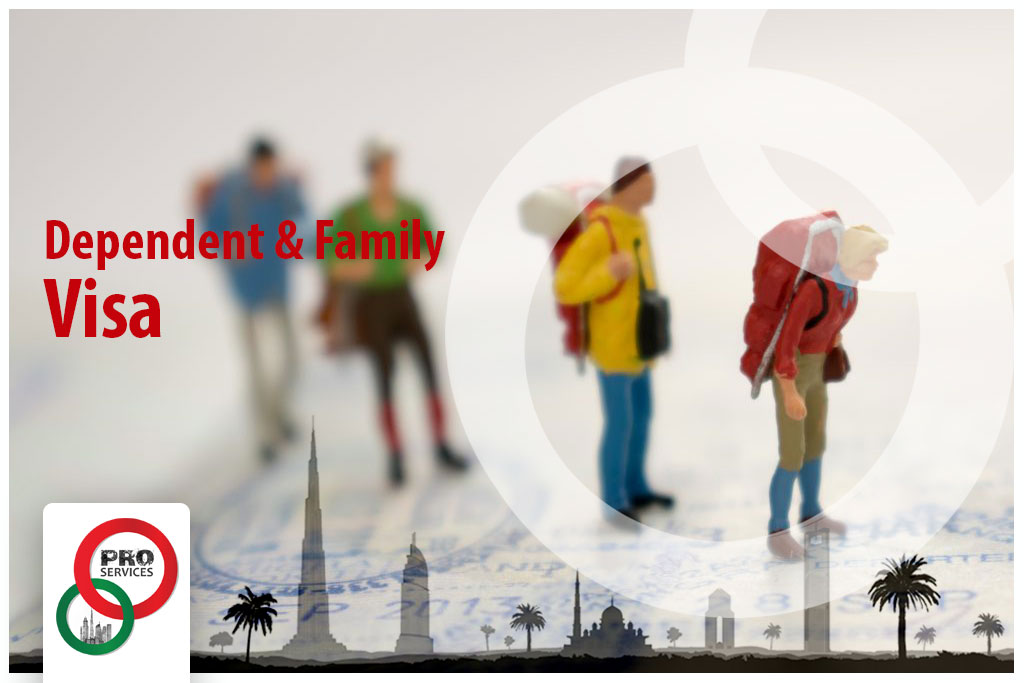 Home to thousands of executives and a regional business hub renowned for its skyscrapers, UAE is undoubtedly a city of dreams. With the recent advancements and success in this country, there are a lot of people who wish to bring and settle their families to UAE or Dubai are unaware of the procedures and further probabilities.
Here is all the information you need to know about family visas in the UAE.
Family Visa in UAE Requirements
To apply for a family visa in Dubai, you need to have the following documents.
If a person is sponsoring his parents he needs to have a two-bedroom flat and at least DH20, 000 per month.
If a person is supporting his/her spouse then their marriage certificate needs to be attested by your county's Ministry of Foreign Affairs and the UAE's Ministry of Foreign Affairs.
If a person is sponsoring their child then they need to get the child(s) birth certificate attested to by the relevant authorities of both countries.
If a woman wants to sponsor her family she needs to have a job title in categories; teacher, engineer, nurse, doctor, any profession in the medical field are qualified too. Also, she needs to have a minimum salary of AED10, 000 per month. A woman can still sponsor her family under family sponsorship UAE if she does not have the above job titles but that will require special permission from DNRD.
Documents Required
The list of UAE family visa documents required is as following:
Marriage certificate.
Birth certificates of children.
A passport which at least has 6 months validity.
Photographs of all family members. Photos should have a white background in which the entire face including ears should be visible.
Photocopy of your current tenancy contract.
Medical clearance document of the family.
Copy of work contract of the person sponsoring his/her family.
Salary certificate starting monthly salary.
Any latest utility bill.
Regardless of whether it's a family visa reestablishment UAE or a new visa application, you have to pay UAE home visa charges and these UAE family visa documents will be required. When you pay the expenses, present the application structure and supporting reports to the Amer center, and get the habitation visa stamped.
Family Visa Application Process
Firstly you need to visit an Amer center (you can find a brand of Amer anywhere in the emirate easily, look online for the closest branch). Here you will need the sponsor's original Emirates IDs.
If Amer has initiated the process it will take 48hrs to receive an e-visa.
After you are done at Amer center go to a typing services center and ask for an Emirates ID application along with a medical test application.
UAE residence visa requirements for a family then requires for you to get the medical tests done.
After the tests are done go to the Federal Authority for Identity and Citizenship center with the Emirates ID application.
It is necessary for everyone in Dubai to take health insurance so you will need to take one too.
After everything is done you need to get your visa stamped. You can visit the Amer center to get it stamped.
VISA Cost
Family visa cost in UAE are as below:
The family visa UAE cost depends on what type of visa you are applying for.
There are additional charges for a medical exam, health insurance, and others.
We are the leading visa service providers in Dubai, which offer different kinds of visa services. If you'd like to know more about UAE visa related services, contact Business Link. For any assistance or a free consultation, you can contact Business Link by calling on 00971556070118 or send a mail at info@businesslinkuae.com with your requirements.