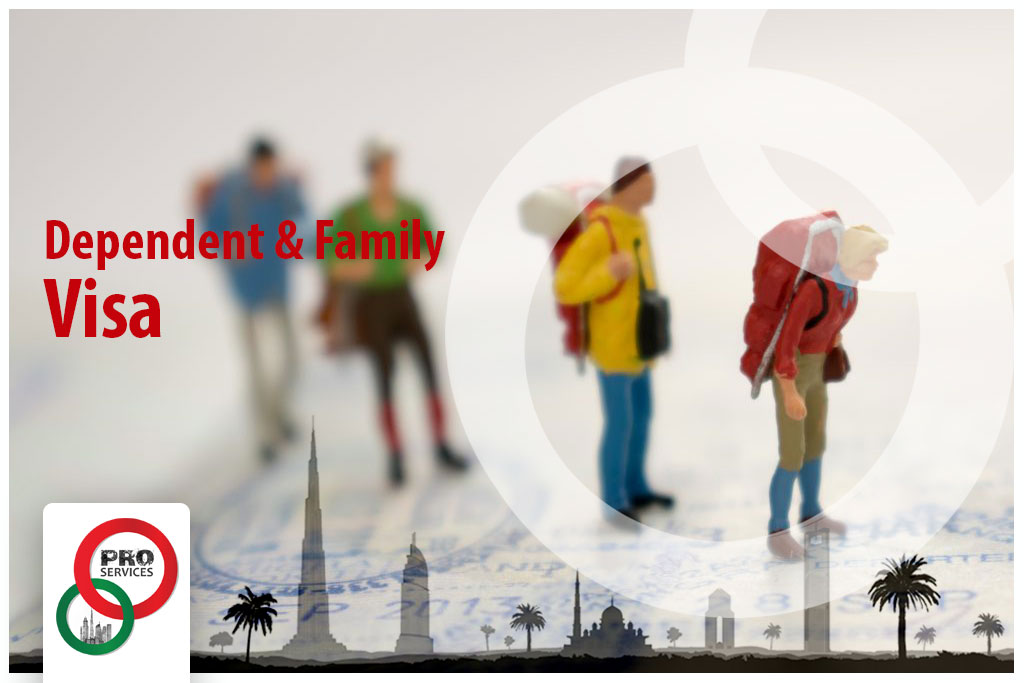 Dependent Visa ,Dubai Family Visa,
Dubai Visa Services
A Dubai family visa is very important when you are entering UAE with relatives. These visas grant supporting of guardians, companion, and kids (beneath 18 years old). Notwithstanding, Dubai family visas are passable just on the off chance that you procure more than Dh.4000 every month.
Guardians can be supported on an inexhaustible visa, gave the support stores a measure of Dh.5000 for each parent, and gets a medical coverage arrangement from a privately owned business. The store is refundable when the parent leaves the nation for good or kicks the bucket.
According to the most recent guidelines, you need to support both mother and father together, and offer confirmation that you are their sole supplier. In any case, if guardians are isolated, or a parent is expired, you ought to give narrative evidence when visiting DNRD to get the section grant visa, before applying for a living arrangement visa. You should get a therapeutic protection strategy for each parent with least inclusion of Dh.600 per year.
Documents required for family Visa or Sponsorship
Apply online application through a registered typing office
Passport copies of your family member you want to sponsor
Photos of your family member you want to sponsor
Medical clearance certificate your family member you want to sponsor above 18
Copy of the employment contract or company contract
Salary certificate from the employer stating the employee's monthly salary
Legalized marriage certificate – attested by UAE authorities (for UAE marriages) or in your home country for spouse sponsorship in some cases
Attested tenancy contract, Emirates ID card and labour card
Latest utility bill.
Family Visa Fee
Dh.5000  will be refundable (the receipt should be saved for renewal or reimbursement), in case of visa cancellation.
Typing centre fee (Dh.100 or more for urgent application) + Dh.110 application fee.
Family Visa Application Process
Submit all the documents with a letter from your end, appealing for entry visa of your parent/s, to the General Directorate of Residency and Foreign Affairs, Dubai.
Your application will be confirmed or rejected by the Approval Committee less than two weeks of submission.
If your application is approved, visit a registered typing centre and complete the form and pay the fee. Go to residency section of DNRD and collect all required documents.
The entry permit will be sent through Impost within 48 hours, or if you have applied for urgent visa, you can receive it from the counter in a few minutes.
Documents required for Residence Visa
Your entry visa needs to be converted into residence visa for parents at the entrance of your parents with entry visa. So, it needs to be converted into residency visa within 60 days from date of entry.
Application form and 3 photos of parent
Original passport of parent/s and sponsor
Original entry permit
Health card or medical insurance policy for parent/s
Refundable deposit receipt
Original job contract/salary certificate of sponsor
Procedure
Get a health check up done, and obtain a medical card
Submit the documents to the General Directorate of Residency and Foreigners Affairs – Dubai
Get the typists to complete the form, after paying the fee
Hand over the documents at the residency section
The passport/s with residency visa stamp will be sent through Empost to you
Fees
Dh.110 (Residency fee + typing centre fee)
Dh.100 for urgent applications (optional)
Dh.10 Empost fee
Note: A woman is not allowed to sponsor her spouse and children for residence visa, although she earns the stipulated salary, provided, she is a doctor, teacher or nurse by profession.
---
We Work With