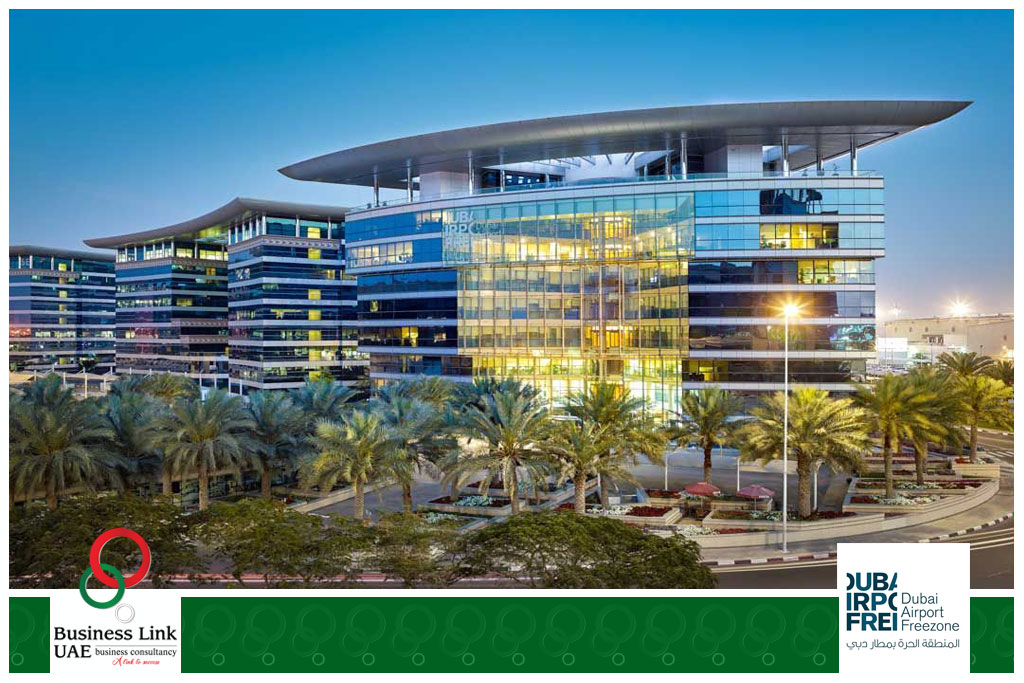 Dubai Airport Free Zone
Dubai Airport Free Zone Business Setup
Setup a Company in Dubai Airport Free Zone
Dubai Airport Free Zone, also known as DAFZA, is a free economic zone which was established in 1996 by the government of Dubai with the aim of creating an investment economy and growing the GDP of the city.
DAFZA allows investors to start a business in Dubai at a 0% tax rate and doesn't put any restrictions on currencies. Over 1600 international companies currently operate in Dubai Airport Free Zone, across a vast array of industries such as IT, telecommunications, pharmaceutical, construction, aerospace, logistics, food and beverage and luxury items.
Types of Company Formation in Dubai Airport Free Zone
1. Free Zone Establishment(FZE)
An FZE is a type of company formation which requires a minimum of 1 shareholder and a maximum of 50 shareholders. These shares can be owned by an individual or a company. Below are some financial requirements to register an FZE in DAFZA:
A minimum share capital of AED 1000 is required
Each share should be in multiples of AED 1000
2. Branch Office of an Existing Company
This is a company setup in DAFZA for organizations that already exist outside of Dubai. Foreign company owners can set up a branch office in Dubai and benefit from the city's dynamic business environment, without any share capital required.
Types of Licenses Available in Dubai Airport Free Zone
There are three types of licenses available for business setup in DAFZA, depending on the type of operational activities:
1. Trade License
A trade license is required for those investors who wish to import, export, distribute and store specific product lines.
2. Service License
A service license is required for those investors who wish to operate a service business in Dubai Airport Free Zone.
3. Industrial License
This is required for those who wish to carry out industrial activities such as manufacturing, assembling, and packaging.
List of Documents to be Submitted:
There are several documents which must be submitted in order to start a company in Dubai Airport Free Zone. These documents must be attested by the UAE embassy in the country of origin and subsequently notarized by a notary public, which authorizes the business setup in UAE.
Following is a list of documents that need to be submitted to Dubai Chamber of Commerce and Industry:
Letter of intent
A Business plan
Duly filled the application form
Company profile and brochure
Annual audited financial report of the organization or a 6-month bank statement of the shareholder(s)
Bank reference letter (original document)
CV and passport copy of the shareholder
CV and passport copy of the manager
A No-Objection Letter from the sponsor, if it's a UAE-based company
Following submission and approval of these documents, licenses will be obtained within 2 business days and company formation in Dubai Airport Free Zone will begin.
Benefits of Registering a Company in Dubai Airport Freezone
Company formation in UAE has multiple benefits and the same can be said for Dubai Airport Free Zone business setup. Following are some major benefits that a DAFZA registered organization will reap:
One of the major benefits is that the free zone is located in close proximity to the airport, making it easier for those investors/entrepreneurs who frequently travel for business.
Those who wish to start a business in Dubai can be assured of a great lifestyle as UAE offers high-quality facilities and a wide range of shopping, hoteling and entertainment options.
High-tech infrastructure across the city, making travel and purchasing a smooth experience.
Companies registered in DAFZA are provided 24/7 services for freight, IT and investment issues.
The strong economy of Dubai provides an opportunity for expansion of customer base and international presence.
The free zone offers rapid cargo services, which means that companies will not have to struggle to secure capacity for their shipping needs, even if something comes up at the last minute.
There are no currency restrictions, so organizations can invest and do business with the currency that best suits their needs.
Investors can benefit from 100% foreign ownership and 100% repatriation on capital and profits.
Those who opt for business setup in Dubai enjoy 100% tax exemption on
(a) Corporate and personal income
(b) All imports and exports
To take advantage of the benefits that come with company setup in DAFZA, entrepreneurs and investors should team up with a reputable Business Setup Consultancy in Dubai to help them acquire the right licenses and operate efficiently.
At Business Link UAE, we have the best business setup consultants in Dubai who know how to make the process of business setup in Dubai a breeze for both, seasoned and aspiring entrepreneurs. From helping you apply for the right license to creating a feasibility study and a business plan, our reputable business consultants will help you at each and every step of starting a company in Dubai Airport Free Zone.
To know more about the process of starting a company in DAFZA and how you can benefit from it, give our expert business consultants a call at +971 43215228 or email us at info@businesslinkuae.com