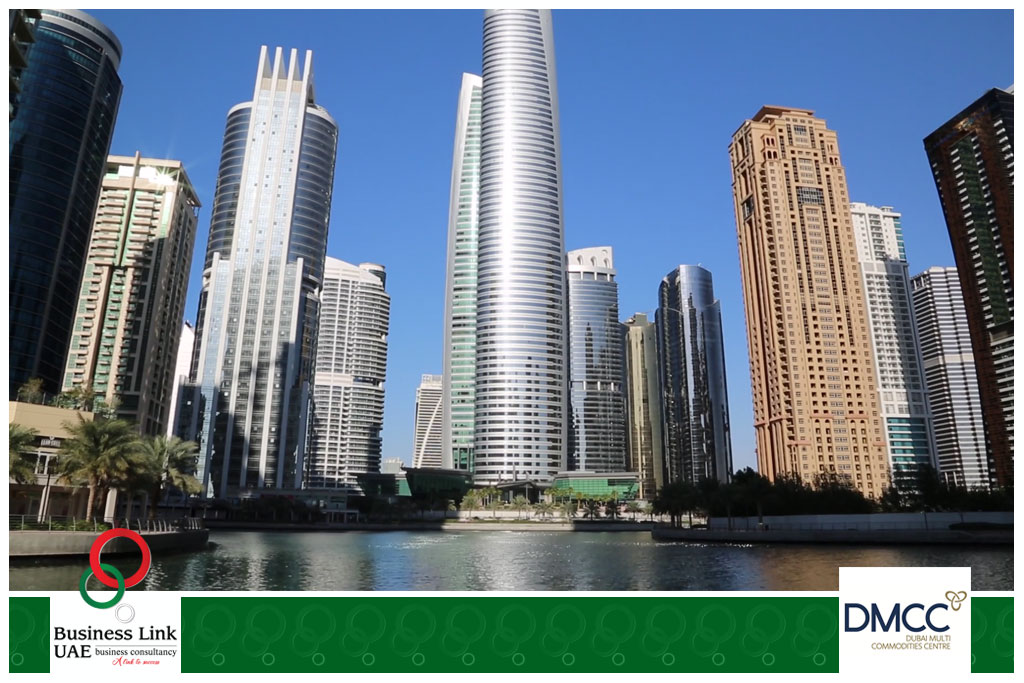 Dubai Multi Commodities Centre
Setup A Company In DMCC (Dubai Multi Commodities Centre)
The Dubai Multi Commodities Center, also known as DMCC, is a free economic zone established by the government of Dubai in 1985. Known as the world's largest free zone, DMCC is a place where businesses can succeed and new companies can grow at a rapid pace.
For those looking to start a company in Dubai Multi Commodities Centre, they can benefit from the many advantages that it has to offer. Business setup in DMCC is relatively easy and should be strongly considered by entrepreneurs/investors looking to expand in the Middle East.
Types Of Company Formation In Dubai Multi Commodities Centre
A branch company formation in Dubai Multi Commodities Centre is ideal for organizations that already operate in regions outside of Dubai. This is considered a legal entity of the parent company and operates under the same name while benefiting from the environment of Dubai and requiring no share capital.
Free Zone Establishment (FZE)
Individual shareholders can register a company as a Free Zone Establishment in DMCC. An FZE operates in a similar fashion to an LLC. It has a legal distinction from the shareholder and all of the rights of a natural person. It does not require any additional shareholders; however, a minimum of AED 100,000 is required.
Multiple shareholders can put their efforts together to establish a Free Zone Company in DMCC. A free zone company is a limited liability partnership, with the liabilities of the company limited to the capital that has been paid.
Two to 50 members or companies can form a Free Zone Company or a partnership. This is the most common company setup and a minimum of AED 100,000 is required to register an FZCO in DMCC.
Types Of Licenses Available In Dubai Multi Commodities Centre
Various licenses are required for Company Formation in Dubai Multi Commodities Centre and there are several available, based on the type of organization. The required licenses for business setup in DMCC are as follows:
A trade license is necessary for an aspiring entrepreneur/investor who plans on importing, exporting or distributing product lines.
A service license grants the right to operate a specific service business in the Dubai Multi Commodities Centre.
An industrial license is required to carry out industrial activities such as manufacturing, assembling, packaging and exporting finished goods.
List Of Documents To Be Submitted
There are several documents which must be submitted in order to start a business in the UAE. The documents must be attested by the UAE embassy in the origin country and subsequently notarized by a notary public, which authorizes the company to start a business in Dubai.
Following the submission and approval of these documents, licenses will be obtained within just 2 business days and company formation in UAE will begin. The required documents are as follows:
DMCC application form
Passport copy and colored passport-sized photographs of all shareholders
No Objection Letter from the existing sponsor, if the applicant is an expat resident of the UAE
Proof of permanent residency of each member (shareholders, directors, managers, secretaries, legal representatives)
Business plan (if applicable, depends on the business activity)
About DMCC Free Zone Company Setup cost:
Business startup in Dubai Multi Commodities Centre Free Zone starts from 50,000 AED(32,500 Business setup+17,500 Flexi desk).
Benefits Of Registering A Company In Dubai Multi Commodities Centre
Business Setup in Dubai definitely comes with a lot of benefits, thanks to the introduction of free zones like DMCC.
Below are some of the major benefits the come with Business Setup in DMCC:
Companies operating under DMCC enjoy 100% foreign ownership and 100% repatriation on capital and profits
Investors benefit from a simple and streamlined employee sponsorship process
In DMCC, a company can be setup by even a single
Dubai Multi Commodities Center business setup allows the investors to sponsor residency and employee visas
Located on Sheikh Zayed Road, it's strategic location and close proximity to ports and major industry corridors is something what every investor/entrepreneur desires
Those who opt for business setup in Dubai enjoy less tax exemption on

Corporate and personal income
All imports and exports.
To utilize the benefits that come with a company set up in DMCC, entrepreneurs and investors should team up with a reputable Business Setup Consultancy in Dubai to help them acquire the right licenses and operate efficiently.
At Business Link UAE, we have the best business setup consultants in Dubai who know how to make the process of business setup a breeze for both, seasoned and aspiring entrepreneurs.
From helping you apply for the right license to creating a feasibility study and a business plan, our reputable business consultants will help you at each and every step of starting a company in Dubai Multi Commodities Center.
To know more about the process of starting a company in DMCC and how you can benefit from it, give our expert business consultants a call at +971-556070118 or email us at info@businesslinkuae.com.