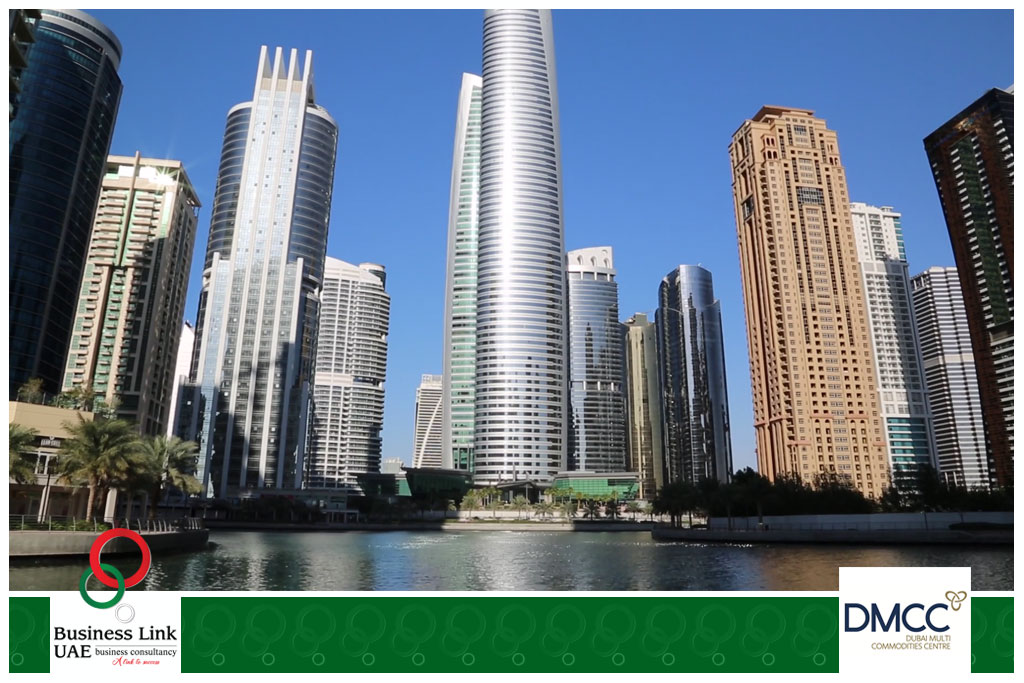 .DMCC or Dubai Multi Commodities Center is one of the oldest economic zones in UAE establishing in 1985. Consider as the biggest free zones, DMCC provides for exponential growth for the business that set up themselves here. This free zone has been an award a global free zone of the year many times.
DMCC Company Set up is the best way to give a kick start to your business. Ensuring that you get the most out of the advantages of a free zone. DMCC comprises 16,000 companies and various other notable multinational companies of the world. It is situated in the vicinity of JLT that homes both residential and commercial towers and looks like a city in itself.
For transport, there are at least two metro stations at a nearby location and direct access to the major highways of Dubai. Everything from offices, business centers, sports clubs, and schools, shopping malls can found in a few minutes distance. In case you want office on a lease or contractual basis, then there are different options. Such as the Flexi-desk office spacious enough to satisfy minimum area requirements. A serviced office, executive office facility to choose from the various JL towers, warehoused to carry out industrial work in the free zones of JAFZA.
Types of the company for Dubai Multi Commodities Center Company Formation
Branch Company –
A branch company is an option for establishing organizations to have their footprint in the DMCC free zone. This company operates under the name of its main parent company and carries out all or some of the business activities. There are no requirements for the share capital of such a company. As it functions under the name of its parent company.
Free Zone Establishment (FZE) –
Free Zone Establishment operates on the same guidelines as for a Limited Liability Company or LLC. It is a great option for individual shareholders looking for Business Setup in DMCC. It differentiates only on the legal aspect from an LLC considering the shareholders or the rights of a natural person. One does not require additional shareholders to form FZE but a minimum share capital of AED 1,00,000.
Free Zone Company (FZCO) –
Free Zone Company is an option for multiple shareholders. Want to build a sole establishment for their mutual interest. It is a form of limited liability partnership company with the responsibility and liability of shareholders is restricted by the capital paid. For forming a Free Zone Company, there has to be a minimum of two and a maximum of 50 shareholders (same as LLC).
For acquiring the license, one can choose from the industrial, trade, and service license in accordance with the requirement of their business activity by making the payment for DMCC Trade License Cost.
Business Link UAE offers transparent and brilliant consultancy services. To assure that our clients experience a smooth and fast process of company formation UAE. Our experts are there to assist with each aspect to make sure hassle-free incorporation of your organization.