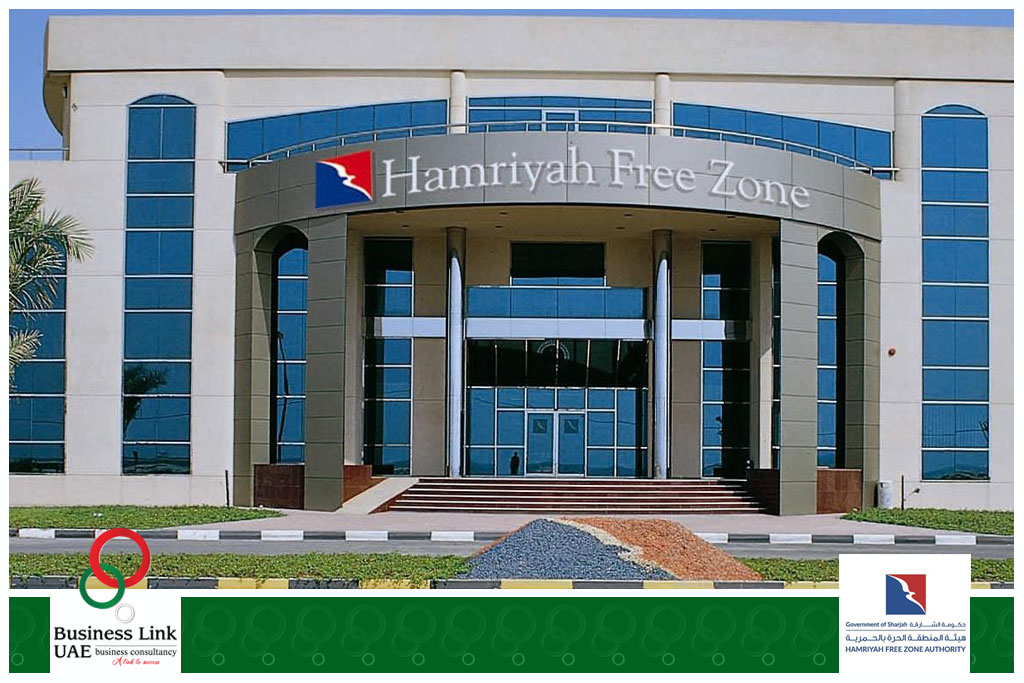 Hamriyah Free Zone
Introducing Hamriyah Free Zone Authority (HFZA) Company Formation
Located in Sharjah, the Hamriyah Free Zone Company Formation Authority, or HFZA, is the UAE's second largest industrial free zone, spanning around 26 square kilometers. Established in 1995 by Emiri Decree No. 6 of 1995, it is now home to over 6,500 businesses from over 160 countries worldwide. The Hamriyah Free Zone is uniquely located at the intersection of three continents, with ports on both the Arabian Gulf on the west and the Gulf of Oman on the east, making it a prime location for investors. HFZA also boasts world-class facilities such as offices, warehouses, factories and executive office suites, with over 15 on-site services including banking and auditing firms, currency exchanges, conference rooms, staff accommodation and more.
Why to Start Own Company in Hamriyah Free Zone, UAE?
The HFZA provides customers looking to set up their businesses in the UAE with unique advantages and competitive incentives, ranging from a corporate, income, import and export tax-free environment with full foreign ownership, and exemptions from all commercial charges.
Moreover, customers can avail of a multitude of other benefits including:
Business set up in less than 1 hour
Strong land, air and sea connectivity – including access to three sea ports, and Sharjah International Airport
Repatriation of capital and profits
Purpose-built office accommodation, warehouse and factory units
Land lease for 25 years, renewable for a similar period
Access to the UAE and GCC markets
Low cost energy
Cost-effective workforce
24-hour security within the Free Zone
Special VAT advantages
Onsite labor accommodation
Access to a 14-metre deep port and 7-metre deep inner harbor
Onsite customs facilities
Single window convenience for all administrative services
No tax on corporate, income, import and export
100 % foreign ownership
Types of Licenses Available in Hamriyah Free Zone, Sharjah
Investors can obtain several types of trade licenses when setting up their business in the Hamriyah Free Zone, including commercial, service and industrial licenses.
Commercial – This type of license allows the holder to import, export, sell, distribute and store items specified on the license.
Service – This license allows the holder to carry out the services specific to the license provided by Hamriyah Free Zone authority as per user requirements.
Industrial – This license allows the import of raw materials for the purpose of manufacturing, processing and/or assembling of specified products.
The types of activities that are covered by Hamriyah Free Zone commercial, service and industrial licenses are:
Commercial
Import, Export, Trading
E-Commerce
Service
Business Consultancy
Management Consultancy
Marketing Consultancy
IT Consultancy
Design Consultancy (Except engineering consultancy)
HR Consultancy
Tourism Consultancy
Event Management
Health and Fitness Consultancy
Sports Consultancy
Project Management (Overseas)
Turnkey Project (Overseas)
Marine-related activities
Investment of own resources
Industrial
Manufacturing
Processing
Packaging
Assembling
Fabrication
How to Setup Business in Hamriyah Free Zone?
Setting up a business in the Hamriyah Free Zone depends on the type of legal entity you wish to establish. The types of entities allowed by the HFZA are Free Zone Establishments (FZE), which include a single shareholder, Free Zone Company (FZC) which includes 2-5 shareholders, or a Branch of a local company or setup branch of a foreign company in UAE.
Documents Required for Starting Hamriyah Free Zone Business
For setting up a FZE or FZC, copies of the shareholders' and managers' passports and visit/tourist visas, along with an attested "No Objection Letter" from their current sponsor (if they already possess a valid UAE employment visa) must be provided.
For opening a branch or a subsidiary company, a copy of the parent company's license, certificate of incorporation, memorandum and articles of association, in addition to a board resolution for opening the branch or subsidiary in Hamriyah Free Zone, which mentions the appointed director, manager and authorized signatory, and copies of the directors' and manager's passport and visa must be provided.
For local companies, the relevant documents must be attested by the Economic Department of the HFZA, whereas company documents for foreign companies must be notarized and attested by the UAE Embassy in the company's country of origin.
With our legal services at Business Link UAE, you can set up your company within Hamriyah Free Zone with ease. Our team of experts is well equipped to provide our clients with quality assistance and can facilitate all procedural requirements, including obtaining the required licenses and necessary approvals from UAE government authorities, with whom we have strong links. Our detailed knowledge regarding the UAE government's rules and regulations, our customized and transparent approach to meeting our clients' requirements, along with our timely delivery of services has set us apart as a prominent consultancy firm, helping companies and individuals to set up their businesses efficiently within the UAE.
For more information regarding how to set up a business in UAE Hamriyah Free Zone as well as other Free Zones and Mainland please contact us at 00 971 556070118 or e-mail us at info@businesslinkuae.com.