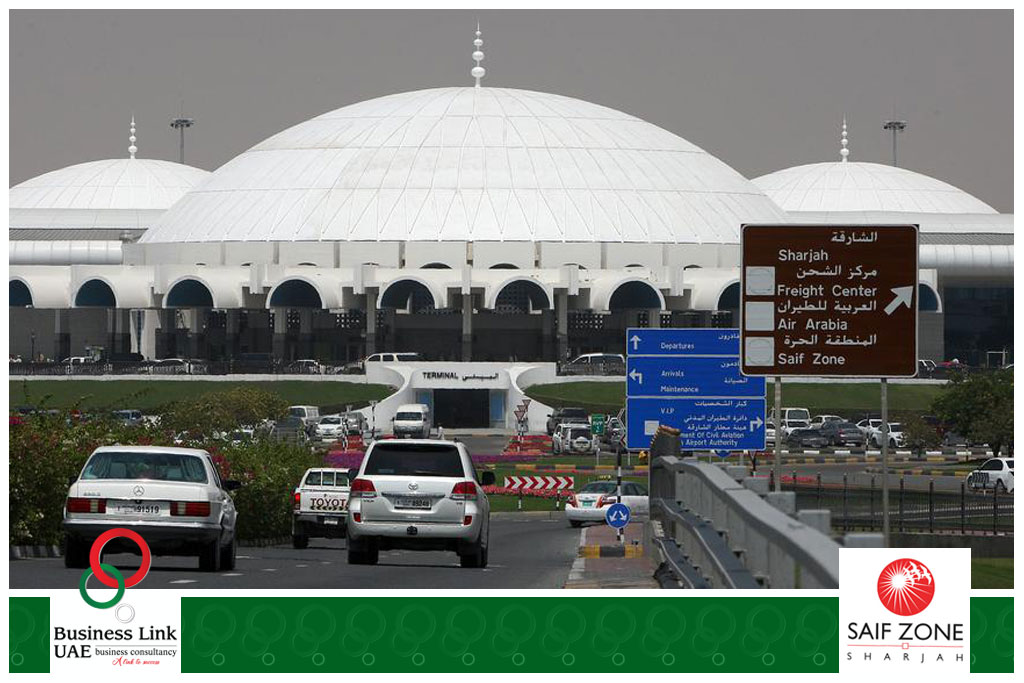 Free zones have been a prevalent and dynamic choice for investors seeking to set up their business in UAE. UAE being an amalgamation of emirates where most revenue is generated from oil industries. The free trade zones of UAE accounts for 30% of non-oil zones where profits are derived from other business activities. SAIF or Sharjah Airport International Free Zone is an eminent free zone that encourages different business activities. Being in close proximity to the seaports, warehouses, and international airports, there is nothing more you can ask for your business in terms of accessibility and connectivity.
With Sharjah Free Zone Business Setup, you get immense benefits such as the relatively low-cost of forming a company, no corporate or personal tax, 100% ownership over the business setup, and complete repatriation of the capital and profits, exemption from export and import duties, etc.
SAIF is a strategic location making the running of your business an easy task. Starting up a venture from scratch can be burdensome especially when you have no idea about the area or logistics of the arena where you are planning to work.
Sharjah Free Zone Company Setup Cost involves major paperwork. The owners need to inform about the laws and regulations of the emirate. For such an intricate task, it is crucial to take the help of an experienced agency willing to assist you in your company formation endeavors without charging you unreasonably for the same.
Types of Licenses in SAIF (Sharjah Airport International Free Zone)
To know SAIF Zone License Cost, first, you have to categorize your business into one of the license types mentioned below:
Commercial License– Items mention in the Commercial license issue for allowing the export, import distribution, storage consolidation.
Industrial License– Industrial license includes manufacturing, assembling, or packaging of the items.
Trade License– Trade license includes enabling the import, export, and distribution of a large number of items.
Service License– This license allows the professional to provide services enlisted in the service license. This allows most services apart from the ones barred by the notable authorities.
List of Documents needed for Sharjah Free Zone Company Setup
Application form
Profile and brochure of your company
A copy of the passport of the shareholders and directors
Notarized certification of company incorporation
A copy of the Memorandum and Articles of Association
Original copy of Bank reference letter
Audited annual financial report of the company
Business Link, UAE is a company that provides all the resources and advisory to make Sharjah Free Zone Business Setup a cakewalk. SAIF is the latest addition to the list of abundant free zones that the UAE has to offer. This emirate offers ample business opportunities, nearness to the various sea and airports, and access to the global market. Its strategic airport location is another great advantage for your business as it provides for major transport links with the other nations.