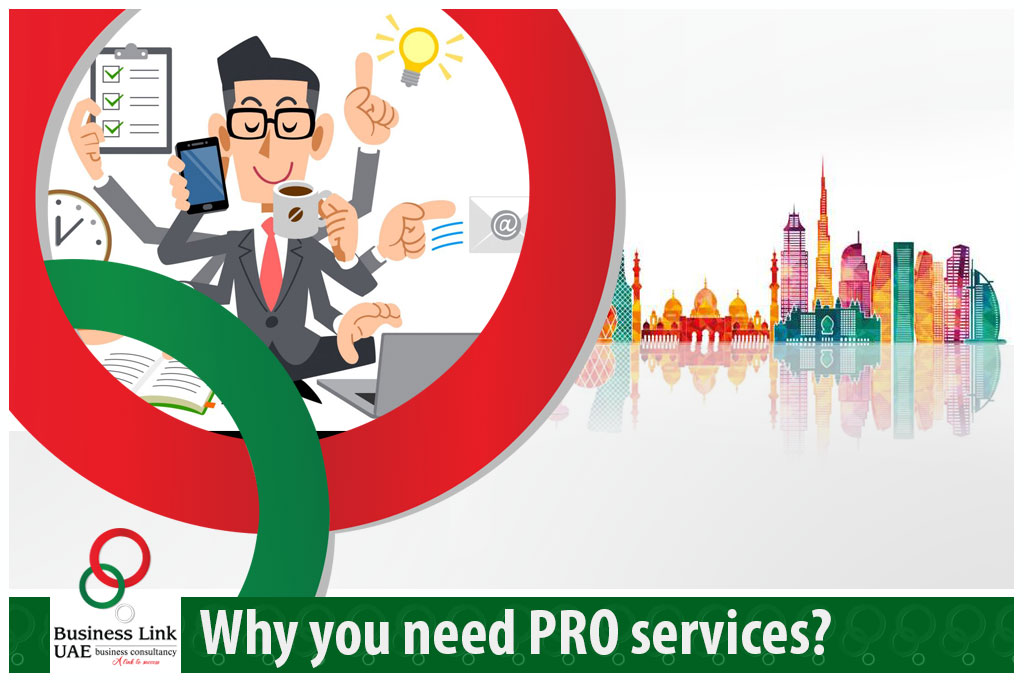 There are many companies in the UAE that need Government Liaison services, known as Public Relations Officers or PRO. PRO Services in the UAE are activities that are related to initiating the process of government documents, and paperwork like visa application. Along with that it also initiates the process with labor cards and applying for trading licensing documentation and approvals.
Some of the most common PRO services are:
License Renewal
Investor Visas
Offshore and Security
Regulatory Approvals
NOC letters
Application for Legal Documents
The major question is; why do you need PRO Services?
Firstly, multiple activities establish PRO services and are one of the essential requirements for many organizations and their employees. Ensuring that the process is initiated at a proper time and in a correct manner reduces the risk of charging fines.
Apart from charging legal consequences, there is a scope of failed activities that can harm various factors that influence the businesses too. To work in the UAE each employee needs to obtain a work permit and resident visa.
Here are 5 Major Reasons that you need to team up with PRO Services in Dubai
To Ensure Everything is Legal
The laws that are implemented in Dubai are a little complex to understand, especially for business owners from other countries. To form a company in Dubai it is important to sign legal documents. When you incorporate Pro services in Dubai to form a company, you can be ensured that all the process that takes place is done legally and all the laws and rules are followed according to the Dubai government.
Offers Advice for Maintaining a Profitable Business
With these extraordinary PRO services, Dubai has an excellent impact on obtaining legal advice from professionals who have substantial experience in the field. They work on their expertise to provide assistance to your business and make it profitable. Apart from this, they can also help you to solve your queries on how to remain successful and expand exposure in the field.
Helps you with the Legal Paperwork
Complete the legal paperwork is a tedious task, as much as it is a complex process it remains to be time-consuming as well. The PRO services can help you deal with all the legal paperwork formality so that you can solely concentrate on establishing your business.
Helps You to Establish Connections in the field
There are a lot of PRO service providers that can help you to deal with the challenges faced when you are on the edge of establishing your business. PRO Services in Dubai will help you and your company to begin at the right pace by establishing connections across the business network.
When you plan to establish your business in Dubai and ideate to start your company is something that is both an ambitious and overwhelming decision. Dubai has been growing rapidly, for any business enterprise it is essential to be well aware of the possibilities before beginning the business, and PRO services help you to overcome all the challenges.