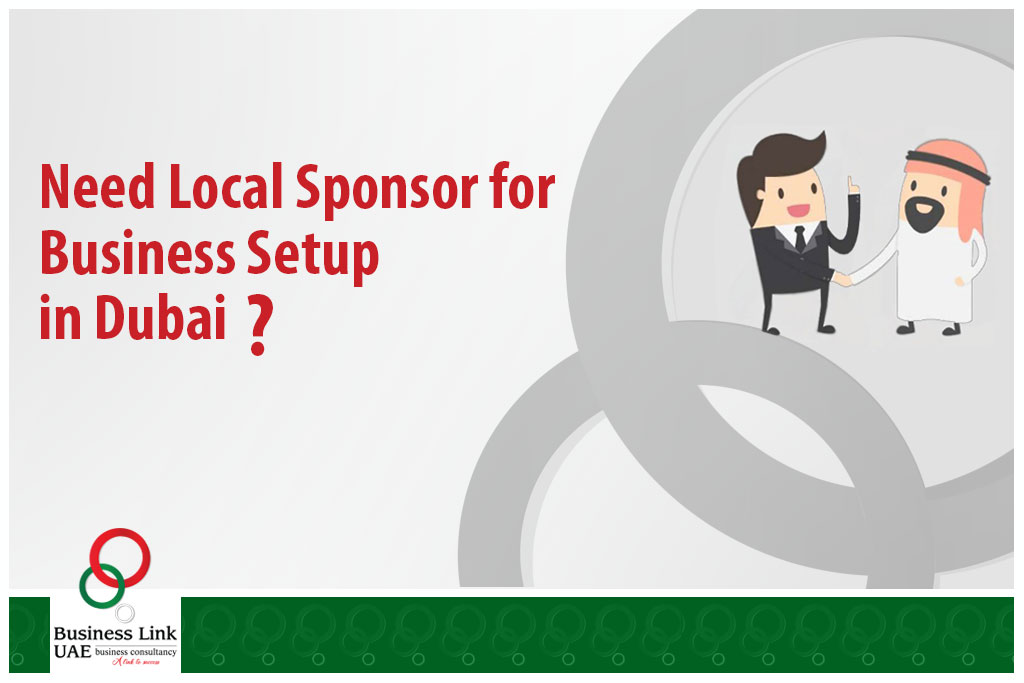 Local Sponsor
Local Sponsor / Sleeping Partner for Business
Company formation in Dubai comes with a number of rules and regulations. The Dubai business setup can be divided into two:
The Dubai Mainland Company
Free Zone Company Formation
Starting a company in Dubai and operating a business in the Dubai Mainland area requires a local sponsor be compulsorily appointed. When a foreign investor setups a business in Dubai, the UAE legislation states that a local sponsor be appointed for representative dealings with the ministries and the government for getting the various paperwork done.
A local sponsor is an Emirati or a UAE national, who acts as your service agent for your business in the UAE and he usually acts as a sleeping partner of your company.
Being a mandatory requirement, it's a real, inevitable challenge for foreign investors to find the right local sponsor in Dubai, appropriate for their line of business.
Usually the local service agent has no particular role or interest in the business but is appointed for the sole purpose of liaising with the government departments and authorities to obtain labor and immigration approvals, visas and complete other necessary paperwork for the company. The local service agent is to be paid an annual fee for his services.
The Know-How's, Who, and Why's of Local Sponsorship in the UAE
The UAE markets have gained increasing popularity in terms of foreign investments; entrepreneurs have gained interest in setting up businesses via business setup consultants in Dubai; our Business Link UAE experts facilitate a timely smooth transition into the market. In respect to the UAE Commercial Companies Law that governs the criteria by which companies are set up, it is a mandatory requirement that all companies established in the UAE should have a national partner acting as a local sponsor with 51% share in the company whilst the remainder 49% shares belong to the expatriate business owner.
The term 'local sponsor' refers to a sponsor who is a UAE national/citizen with a family membership card. However, the aforementioned can bear exemptions with regards to companies established in Free zones, Civil Companies and the likes. Having this said, business owners have the option of acquiring a local individual to represent that 51% or to have a corporate to act as the 51% shareholder, however any corporate acting as a shareholder must be 100% owned by a UAE national. In both cases, the foreign investor will be the focal person running the company while the local sponsor receives a fee or profit share agreement. It is not uncommon that foreign investors and business owners face slight difficulty with regards to obtaining a UAE national they are familiar with in the realm of business. Due to this commonality we at Business Link UAE are certified and licensed to act as a Corporate Sponsor for those interested in setting up a mainland company in Dubai.
Local service agents are required in cases where doctors, engineers, and accountants wish to establish a business within their respective areas of expertise; in such cases foreign investors are eligible to obtain a professional services license and maintain 100% ownership of their business however, a local service agent must be appointed so as to play a role of a representative in charge of all government related administrative tasks. In these cases, the local service agent is paid an annual fee for they do not hold a stake in the business.
Things to Consider
When weighing out which sponsorship method best suits investors it is crucial to understand the characteristics and the benefits provided by each, individual sponsorship, local service agent, and corporate sponsorship. When considering pursuing a local sponsorship, business owners must first determine the type of business activity of the company. Potential business owners interested in setting up a limited liability company, trading company, or manufacturing companies are eligible to seek corporate sponsorship. Company set up processes and procedures are not without their research and extensive cost benefit analysis. There are many variables worth considering and weighing out when looking into acquiring a sponsor. When considering pursuing a local sponsorship, business owners must first determine the type of business activity of the company. Common considerations to take into account before starting a sponsor search include:
Will the sponsor help the business? The answer to this is typically a no, because the local sponsor is merely providing a service and are involved through a pre-agreed upon profit share whilst the expatriate is taking care of the business.
Should my sponsor have a high profile?
What are possible worst-case scenarios with each sponsor type?
What are the key benefits? An apparent benefit apart from having access into the local market, LLC's formed with a local sponsor are tax free and the expatriate can repatriate 100% of his profits.
How Business Link UAE can Help to Find Local Sponsor
Business Link UAE assists you in successful company registration in Dubai by finding a reliable, trustworthy and a secure UAE national or Emirati to act as your local sponsor or local service agent. Being the most reputed business setup consultant in Dubai, we specialize in offering back-to-back business solutions ranging from licensing, local sponsorship to actual office setup in Dubai.
For more information, contact us at 00 971 556070118 or Email us to info@businesslinkuae.com.