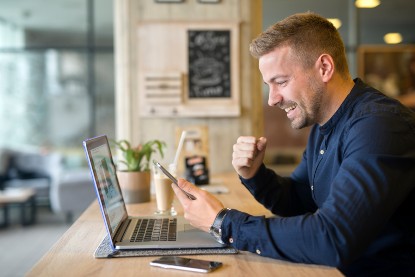 The UAE welcomes all expats, entrepreneurs, working professionals, and freelancers to the country with its wide range of working opportunities. The government recently introduced the freelance visa in the UAE and other emirates in response to the global workforce shift, rise in freelance employment, and desire to be self-employed. To add, the visa is chiefly used in Dubai due to the increasing number of foreign expats and professionals it attracts.
You can become your own boss by launching your dream business with a freelance visa. To make this process easier for you, we recommend hiring PRO services in the UAE to offer you a smooth visa and business setup process.
Additionally, if, as a freelancer, you choose to have a virtual office space to begin your operations, PRO services in Dubai can also assist you with an Ejari and you will have a virtual office setup under your belt.
What is a freelance visa in Dubai?
A freelance visa in Dubai enables freelancers a legal right to their own bosses and work. Without extra costs or licenses, you can easily establish yourself as a freelancer in the UAE and take your services to the next level.
After you have received your freelance visa, you can apply for a freelance license/permit, which allows you to live and work in the country for anywhere between 1-5 years. The freelance permit is available for locals, citizens, and expats.
How can PRO services help you get a freelance visa in the UAE?
A professional team of PRO can assist you in receiving your freelance visa and license in a matter of a few days. Ensure you have all the required documents, and they will make the process swift for you. PRO services offer a quick, transparent, and step-by-step procedure so you can focus on building your business.
How can you apply for a freelance license?
To apply for a freelance license, make sure you follow the steps and have all the necessary documents ready well in advance.
The steps are simple and straightforward.
Apply for a freelancer permit

Upload required documents

Pay the fees

Receive feedback within a few days
Contact us to know how we can make the application easy for you so you can start freelancing! Let us know if you need a step-by-step guide for a freelance license.