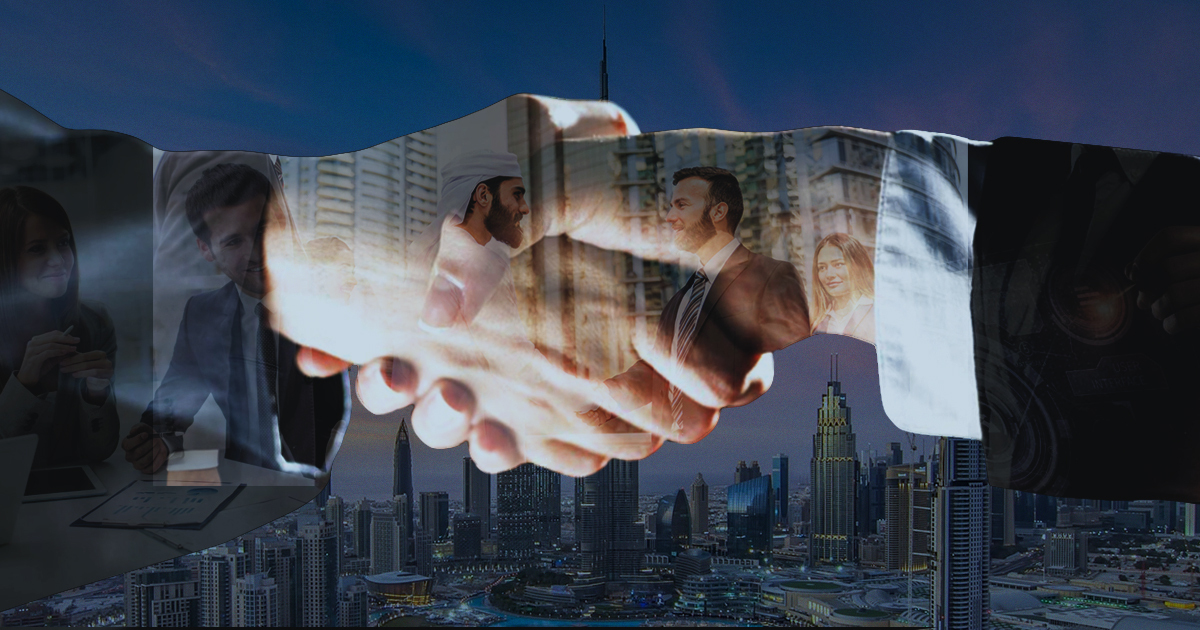 Success requires staying one step ahead of the competition in the United Arab Emirates (UAE) fiercely competitive business environment. Leveraging the skills of a reputable PRO service provider is one effective tool that can give your company a sizable advantage. In this article, we'll look at how PRO services in UAE can help your company grow, operate more efficiently, and maintain compliance so you can concentrate on reaching your objectives. The competitive market in the UAE requires a special edge, whether you're a startup or an established business. 
The Role of PRO Services
Gaining a competitive edge begins with realizing how important PRO services are. PRO serves as a link between corporations and the government, providing thorough assistance in navigating the intricate web of administrative procedures, rules, and legal requirements. PRO services can help you establish and maintain compliance, whether you're a startup or a large corporation, saving you time and money.
Key Advantages of Utilizing PRO Services:
Effective Government Liaison: 
PROs serve as a bridge between private-sector companies and public-sector organizations. Taking care of various administrative tasks, document processing, and communication with public sector representatives. This effective liaison streamlines procedures and lessens bureaucratic complexity, saving businesses valuable time and resources.
Expertise in Local Laws and Regulations: 
They ensure that businesses remain compliant by staying up to date on the most recent legal requirements and changes in governmental policies. This knowledge offers peace of mind by assisting in avoiding legal repercussions and difficulties.
Time and Resource Optimization: 
Businesses can concentrate on their core functions and important strategic goals. Among other government-related tasks, handle document processing, visa applications, business formation, and trade license renewals. Businesses can more effectively allocate their resources and focus on growth.
Accelerated Document Processing: 
PROs can speed up document processing because they have established connections and direct lines of communication. This leads to quicker turnaround times, fewer delays, and a guarantee that businesses can carry out their operations right away.
Document translation and attestation: 
They make it easier to authenticate and legitimize the various documents needed for contracts, legal agreements, and business dealings. Furthermore, their translation services guarantee accurate and certified translations of documents in various languages, facilitating effective communication with stakeholders and governmental bodies.
Compliance with Employment Regulations: 
PROs can enable you to understand the UAE employment laws and ensure compliance. They help process employee visas, labor agreements, work permits, and other related paperwork. Thus, reduce the possibility of legal disputes, fines, and penalties brought on by non-compliance by keeping up with labor laws.
After reviewing its main advantages, here is a quick guide to choosing the best PRO services in Dubai to gain a competitive edge:
Identify Reputable PRO Service Providers:
Conduct thorough research on reputable PRO service providers. Choose businesses with a solid track record, glowing client reviews, and a wide array of services. Take into account their background, knowledge, and capacity to meet your particular business requirements.
Evaluate the Services Offered: 
Search for all-encompassing solutions that deal with different aspects of business formation, licensing, visa processing, document attestation, immigration services, labor law compliance, and other governmental processes. Make sure the provider can handle the unique demands of your industry.
Verify Expertise and Knowledge: 
Confirm the PRO service providers' expertise and knowledge of the legal and regulatory framework in the UAE. They ought to be well-versed in the laws, regulations, and practices that apply there. For ensuring compliance and averting any legal or regulatory issues, this knowledge is crucial.
Take Timeliness and Efficiency into Account: 
When it comes to PRO services in UAE, timeliness and efficiency are essential considerations. Verify the service provider's track record for prompt service delivery, proficient document processing, and a commitment to minimizing delays. As a way to evaluate their effectiveness, ask them what the typical turnaround time is for each service.
Seek Personalized Support: 
Look for a team of professionals who are dedicated to handling your company's needs and who provide personalized support. A single point of contact who is knowledgeable about your company and offers specialized solutions can simplify the procedure and boost overall effectiveness.
Review Client Comments: 
Look over client comments and endorsements to learn more about a company's reputation and level of customer satisfaction, and look at online reviews and ratings. Positive reviews from competing companies can give you information about the level of dependability and service quality.
Analyze Pricing Structure: 
Contrast the pricing principles of various PRO services in Dubai. The services offered must fit within your budget, even though price shouldn't be the only criterion. Take into account the service provider's overall value and the benefits they offer.
You can rely on PRO services in Dubai to help you as you navigate the intricate business ecosystem of the UAE. They employ a staff of seasoned professionals who are familiar with the ins and outs of the local business environment, ensuring efficient operations and reducing disruptions, and can overcome any obstacle in your path by applying their wisdom, knowledge, and experience.
In conclusion, collaborating with the best PRO services in UAE is a smart move if you want to outperform your rivals. The benefits include process acceleration, industry-specific knowledge, compliance assurance, time and resource savings, and confidentiality protection for your company and will allow you to concentrate on your core competencies, deal with regulatory complexities, and set up your company for success in the competitive UAE market.