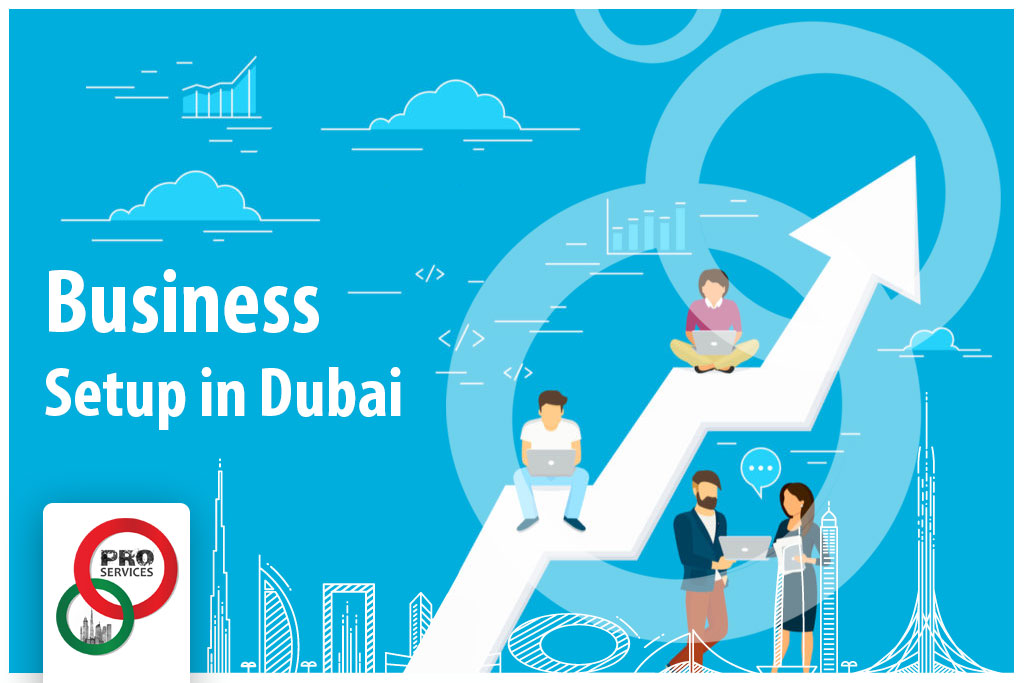 The economy of Dubai is rapidly growing and is reportedly supposed to touch newer heights in the upcoming years.
The City of Gold has always been in the prospects of new to experienced entrepreneurs alike, for launching and expanding their businesses.
The reason being many factors interplay to make Dubai the hub of business it has always been. From a strategic location in the middle east to the extensively developed national infrastructure, Dubai has everything that can be the x-factor for the growth of the business.
Naturally, you could jolly well be one of them who are planning for a business setup in Dubai. If you've already chosen Dubai as the next step for your business, or the first step for your new venture, whatever it is, then by now you will know that the processes to start a new business in Dubai is more straightforward than many other places in the world.
However, this should not be confused with 'easy' as things can get challenging if the right guide is not there. By right guide, it is being referred to a comprehensive business consultancy service, that will help you navigate the corporate formalities for a business setup in Dubai with ease and efficiency.
Why Should One Consider Business Setup in Dubai?
Imagine any benefit you could as a business person, and Dubai already has the most of it. Naturally, there are reasons why Dubai has been attracting so much international attention for business lately.
The reason you'll consider Dubai for your business setup is multifarious. From geography to culture and everything in between is magically in favour of the growth of business in Dubai.
Here are the few noteworthy reasons why you should consider Business Set-up in Dubai:
1. Dubai is Naturally Strategically Located
Dubai is naturally located in a strategic location when it comes to business and commerce. It can be safely said that Dubai is the number one for business location in the entire Middle East. This is because Dubai is intricately and efficiently connected to the West and the East via air and waterways. This gives Dubai access to approximately 1.5 billion people in the three regions of the world. So that you know, the port of Dubai connects to 6 continents through 140 ports. Not only this, transportation is extremely developed. In short- you'll be able to grab the attention of the world's most cash-rich and demanding international markets.
2. A city that Favours Business Wholeheartedly
Starting from the well-developed transportation connecting the entire Dubai till the city's natural share for sunlight 365 days a year, Dubai as if it supports business wholeheartedly. There are 42k millionaires in Dubai, and the town holds the record of the lowest crime rates in the world. The city's global cosmopolitan culture is always thirsty for more goods and services, meaning you're already in demand there.
3. The Encouraging Government
The government of Dubai supports foreign investors in many ways, to help them kick-start their venture with as much efficacy possible. There are multiple facilities of one hundred per cent tax exemption in certain types of a business setup like in those in the free zones. Free zones are excellent options for foreign investors who seek to start their venture with 100 per cent ownership. In the same way, there is a mainland option that has the best business growth rate. In short,- choices are many.
4. Abundant Resources
Dubai has ample resources that your business could put to use to reach the next level of growth. From high-class human resource to the cutting-edge communication technology, Dubai is filled with all. It is already known for its economic energy resources. All of these factors greatly aid in the development of business.
5. Tax-Free Business
The whole of the United Arab Emirates, which includes Dubai levies no corporate or income tax to businesses in both free zone and the mainland. This is one of the most business-friendly approaches by the City of Gold since in one hand it is not taxing for business and on the other, it is nourishing the same with world-class infrastructure, allowing entrepreneurs to earn and then reinvest.
What is the First Step for Business Setup in Dubai?
The first step towards starting a business in Dubai is getting hold of professional service to help you navigate the corporate and governmental formalities. You could wonder, why can't I do the stuff? The answer is- you could very well do, only if you're ready to take the burden that demands time and expertise.
Most of the time, an excellent and experienced business consultancy service like PRO Services is the best resort to skip the formalities of starting a business in Dubai.
Irrespective of the fact, whether you're doing the formalities by yourself or through a business consultancy service, the majority of the steps goes like below:
Approaching the Department of Economic Development (DED) of the concerned emirate for seeking 'initial approval' and registering the 'trade name.' A trade name is critical in Dubai.
Finding a local sponsor, since some forms of business in the UAE won't be possible with a local sponsor.
Determining the ownership- as a foreign investor, if you'd like one hundred per cent ownership of your business in Dubai, you have to consider choosing your business zone, respectively. For example, free zones allow 100% foreign ownership and the mainland won't.
Submitting the essential documents to the DED and attaining the fitting Trade Licence.
Ensure membership at the DCCI or Dubai Chamber of Commerce and Industry
Registering the employees with the Ministry of Labour and the General Authority for Pension and Social Security
Opening a local bank account
Finally leasing or renting an office.
Which Location to Choose to Start Business Setup in Dubai?
Dubai gives an excellent opportunity for international investors to launch their business. Free Zones are especially popular among foreign investors looking to start their business in Dubai with a bang.
Free Zones offer several benefits to foreigners like one hundred per cent company ownership, tax-free custom boundary and fast processing of the formalities, among others.
In the same way, mainland option comes with its perks and drawbacks. For instance, if it is a mainland company, chances of growth will be faster than a free zone. On the other hand, in the case of the mainland, 100% foreign ownership isn't possible.
So you've got to choose your location and type of business based on the kind of market you want to capture, the type of business you're in along with other suitable determining factors.
Below are answers to specific common queries regarding business setup in Dubai.
How can I start business free zone in Dubai?
Starting a business in Dubai, free zone is relatively more straightforward. They're known for faster operational times and other benefits. Harness PRO Services' free zone business setup service and cut the chase even faster.
Start by locating the perfect free zone for your business. Here, you can work closely with your business consultant. Finding the ideal free zone among many is crucial since the efficiency of your business will depend on the specialization of your chosen free zone. For instance, certain free zones in Dubai are mainly populated with hospitality and healthcare sectors. So if your business falls in that category, you'd like to choose that specific free zone as your hub; since there the infrastructure and market are already developed for your gain.
These are the main steps to start a business in free zone-
Choose the type of business entity (FZ LLC or FZE)
Finalize the perfect and appropriate trade name, abiding the regulations
Apply and wait for a business licence
Materialize your business by choosing an office space
Obtain the pre-approvals, get the company registered and get the licence
Why Choose Us Pro Services for Business Setup in Dubai?
By now, you must have an idea about what it takes to start a business in Dubai, as a foreigner, especially. Goes without saying there are certain long-tailed formalities you've to go through. And why not? After all, you're going to enter one of the world's most sought-after and influential markets.
PRO Services, Dubai's premier business consultancy service is built on a foundation of years of expertise, highly qualified professionals and an intricate connection to the UAE government desks. All these make the process of business setup UAE a breeze.
Mainland, free zone, onshore or offshore, any company setup is done with the highest professionalism and in the least possible time. Matters of laws, licence and visas are taken care off as well, something you'd like to skip and invest more time in planning your dream business.
You may also like:
Thinking of Best Place for Business Setup in Dubai? Here's What You Need to Know