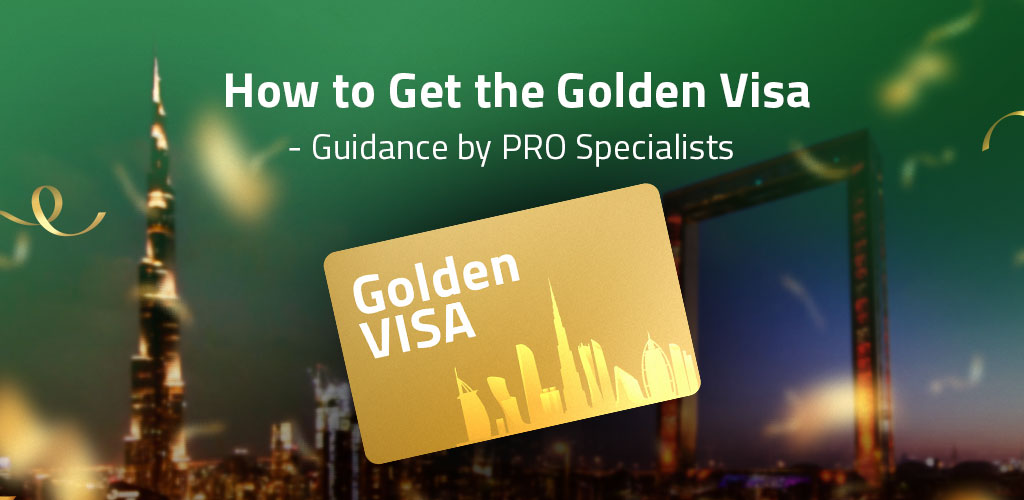 Golden Visa is popular since its introduction. However, you must have quite the portfolio to get a Golden Visa in the UAE. The Golden Visa allows foreign nationals to live and work in the UAE without a sponsor. The Golden Visa, however, has an expiry date as well. You will need to renew it every 10 years.
What is the UAE Golden Visa?
UAE aims at drawing $150 billion via foreign investment in the coming 10 years. To ensure it happens, they have introduced various new measures. These measures are taken to meet the goal of the UAE.
One of these visas incorporates the Golden Visa. The Residency visa of 2019 is also one of the initiatives. Nonetheless, there are some changes in the application process and requirements.
What is the Validity of a UAE Golden Visa?
A golden visa is valid for 10 years. The Visa holders can renew their visas once they expire. By having a  golden visa they get many benefits.
The Golden visa will attract top talents from around the world. It aims at getting businessmen and other talented individuals who will benefit the economy of the UAE.
Application Process
To get a golden visa in the UAE, businessmen should follow two techniques.
Businessmen can apply for a Golden Visa directly via an online portal in Abu Dhabi.
They must follow the regulations set by the Ministry of Interior (MoI). The applicants will need to register their interest in UAE's Federal Authority for Identity and Citizenship (ICA). To apply for a Golden Visa, you must belong to one of the special areas. These are Investors, Entrepreneurs, Exceptional Talents, Scientists and Professionals, Outstanding students and graduates, and Frontline heroes.
If you are from one of the eligible categories and are not nominated, you can apply directly by clicking on the "Visa- Gold Visa" option. When you fill out the form online, you must ensure that you fill out the form correctly. You will also need to fill in your Unique Identification Number. Anyone who enters the UAE for business purposes will get the UID. General Directorate of Residency and Foreigners Affairs, Dubai will be handling all applications for Golden visa.
Golden Visa UAE Qualification
As a rule, business people, scientists, and intelligent students are eligible for Golden Visas. Individuals who are incredibly talented will also be eligible for the same. There are different classes of people who may obtain a visa. The government foundations and Emiratis will identify who is eligible for the Visa. Moreover, to get a Golden Visa in the UAE, you must apply online.
According to the official UAE government, the people qualifying for Golden Visa are:
General Investors
The investors can get a 10-year Golden Visa. However, they must meet the following conditions:
The investor's organizational capital should be around AED 10M. The non-land resources must have a worth of 60%.
Home or credit loans are disregarded. If they have any such information, they must provide proof for verification. There should not be any speculation for the past three years. The investors must take complete responsibility for speculation.
Speculation holds a time of no less than 3 years
Thorough documentation of individual and family protection
The custom yearly central government charge must be around AED 25,000.
Golden Visa UAE for Business Owners
Business owners may get Golden Visa only if they meet one of the following circumstances:
They must follow the regulations for small and medium businesses. Therefore, the organization must create a yearly income of AED 1 million.
The business owners must get advertisements from the start. Furthermore, they must receive an acknowledgment from the Ministry of Economy or neighborhood specialists.
Their business undertaking should be sold for AED 7 million. Therefore, they must create an important value for the business.
Real Estate Investors
UAE real estate investors must follow the rules for getting a Visa. Real estate investors must provide proof for the properties they deal with. Therefore, if there is any unmortgaged property of AED 2m or more, they must submit proof. The validity of a Golden Visa for real estate investors is 5 years. As a result, they can renew it after 5 years. Moreover, they can also choose to renew their visa and valid documents. Furthermore, all real estate investors with Golden Visa must meet the eligibility criteria.
Golden Visa for Social Workers
Individuals who have done social work can also get a visa. However, they must meet the following criteria:
They must be known people from a local and global association
They must have a presence among public
The people must beneficiaries of grants in social work
They must be volunteers and supporters of social work
Golden Visa UAE for scientists and doctors
Scientists and Doctors must meet certain requirements. This is done to safeguard their interests and contributions. The authorities will keep a check on it. Thus, the respective individuals can apply between July 2021 and September 2022. They must meet the ICA Golden Visas requirement for professionals.
The nurses and doctors who contributed to the Covid-19 battle will also be eligible for it. They will be highly esteemed professionals for the same. As a result, the focus is laid on the Federal Authority for Identity and Citizenship. Doctors and scientists can also apply for a visa.
Researchers
Researchers and specialists can apply for a Visa. They must cater to the Emirates Scientists Council requirements. Moreover, they must have high accomplishments in their respective field. The Ph.D. and Master's certificate holders can also apply for Golden Visas. They must hold degrees in Life Sciences, Designing, and Innovation. Moreover, they must have the best accomplishments in the field.
Engineers
The Engineers who have certificates from any recognized University will be eligible. Therefore, the criteria for Engineers to apply for Golden Visa in Abu Dhabi include the following:
The study of disease transmission and Virology
Man-made reasoning (AI)
Large information
PC designing
Hardware
Programming
Electrical designing
Genetic designing
Biotechnology designing
For this process, PRO Services in Dubai can help you in applying for a Visa. Along with this, our consultants can also assist in meeting the rules and requirements. If you face any issues in the middle, we will help you process them. Our consultants aim to provide you with end-to-end solutions. They can also help you with standard visas for your family members as well. Note that getting a Golden Visa is dependent upon the endorsement cycle. We can help you get the services. To know more information, contact us.