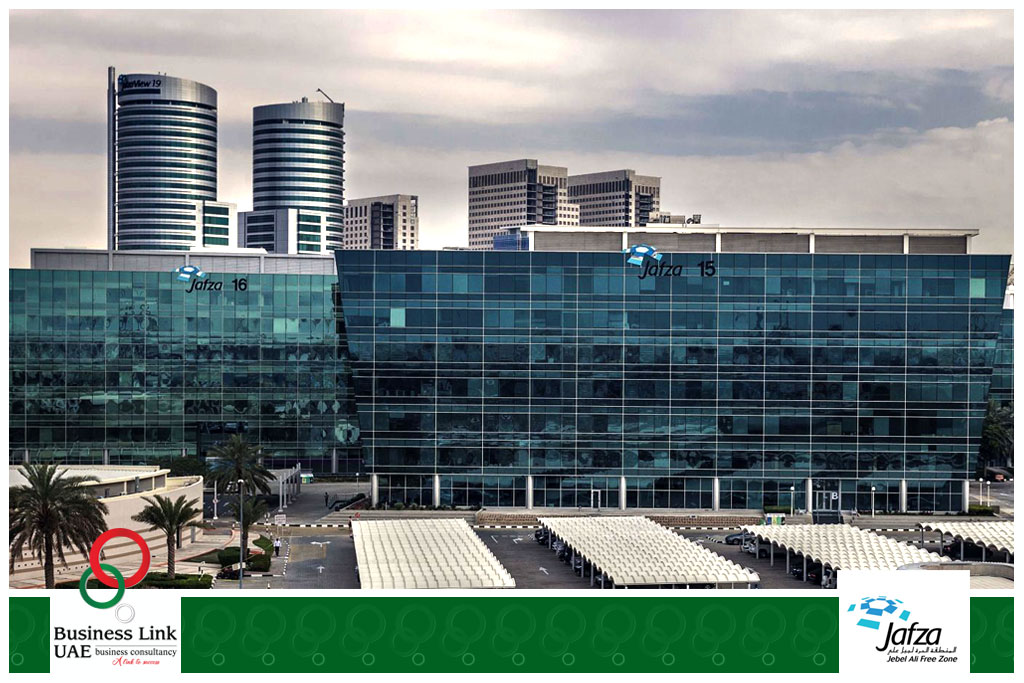 The Jebel Ali Free Zone was launched in 1985 and is amongst the oldest free zones of UAE. Being located in the west of Dubai, it operates as big logistics and trading business hub after it has witnessed a huge rise in its non-oil industries and other businesses. JAFZA free zone provides a number of attractive business and growth opportunities for the investors seeking to establish a stronghold of their business in the city. There are excellent opportunities for business and startup entrepreneurs to build a rooted business with deeper connectivity with other leading companies. For the JAFZA Company Formation, there is a number of things that need to consider. Such as the type of your business activity, license requirements, number of directors/shareholders, etc.
JAFZA is a host for more than 7000 international and regional brands, factories, assembling units, manufacturing industries, and logistic firms. Jebel Ali Free Zone provides a direct mode of transport to its seaport. The biggest Al Maktoum International Airport, which ultimately puts your company in the center of various networks by increasing its visibility and accessibility to prominent companies. The cost and time required for cargo clearing are also reduced because of the centralized custom region of JAFZA.
Different types of licenses for JAFZA Business Setup
Acquiring a license and getting it approved is the major facet of the JAFZA company setup. It is only with the license one can determine and display the exact type of business activity that an organization is engaging in.
General Trade License
This license includes import, export, and distribution of the items of a certain product line.
Trading License
The trading license has the same grounds as a general trading license, differentiating only on the part of the type of goods allowed to engage in trading. For a trading license, only that items are import, export, and distribute that explicitly mentioned on such license.
Service License
This license is to allow the practicing of certain services as provided by an expert professional in that same regard. The unique services provided under the name of this license. It should be the same as mentioned in the license of the main parent company.
National Industrial License
A national industrial license is mandatory. To execute all the activities related to the manufacturing, assembling, packaging, and exporting of the finished products. For acquiring this license, there has to be a registered company. Under the name of GCC with 51% shares to be held by the GCC national. Also, 40% of the manufacturing work has to take place in the free zone.
Jebel Ali Free zone company setup cost includes the registration cost, license fee, minimum share capital. All other expenses made in the formation of your company in JAFZA.
With the services of Business Link UAE, you do not have to worry about the cost. Since we take care of it all by assuring that you get your business setup ready within the best possible. Our advisors aid in every aspect that leads to the successful company formation in JAFZA. Reach out to us for more information about Business Setup in JAFZA.