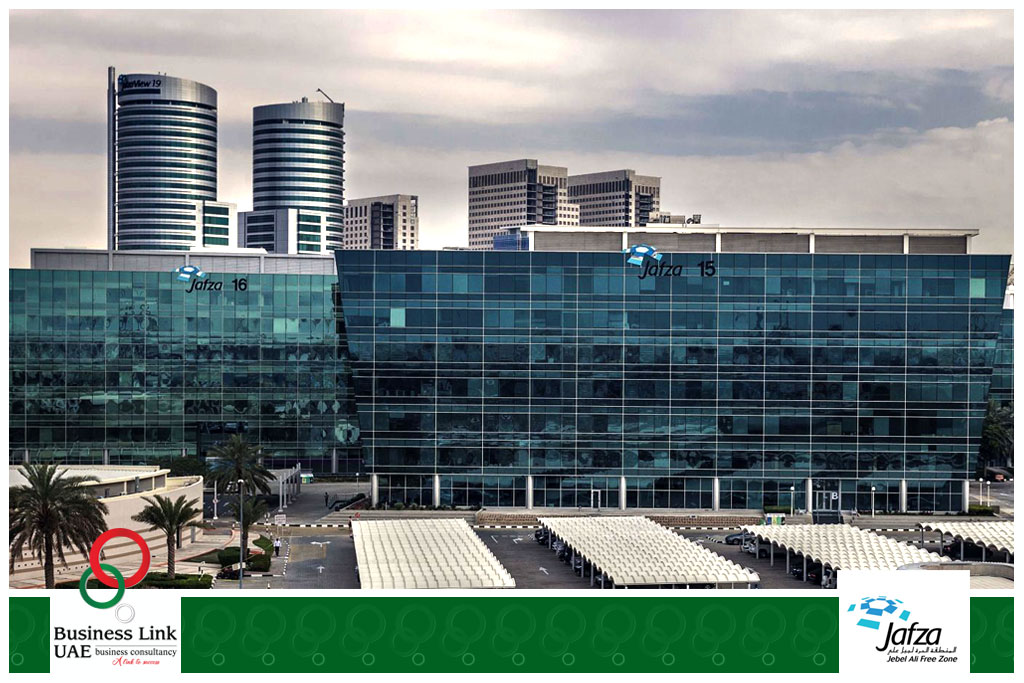 Jebel Ali Free Zone
Setup A Company In Jebel Ali Free Zone
Established in 1985 by the government of Dubai, JAFZA, also known as Jebel Ali Free Zone, is a free zone facility offering a host of attractive business benefits to aspiring entrepreneurs and investors who wish to start a business in UAE.
A free zone which was initially home to only 19 companies, JAFZA is now home to over 7100 companies and has contributed around 135,000 jobs to the country's job market. Due to its strategic location, top-grade infrastructure, and business-friendly environment, investors and entrepreneurs from all around the world invest and contribute to the already growing business sector of Dubai.
Identifying the type of company you plan to start and the kind of license required to carry out your planned business activity is the first step towards Jebel Ali Free Zone Business Setup. Once identified, the rest of the process eventually becomes easier and hassle-free.
Types Of Company Formation In Jebel Ali Free Zone
1. Branch Company
A Branch Company Formation in Jebel Ali Free zone is perfect for organizations that already established outside of JAFZA. Treated as a legal entity of its parent company, the branch company operates under the parent company's name and benefits from the business-friendly environment of Dubai.
2. Free Zone Establishment (FZE)
This is the type of company formation in UAE that requires only a single shareholder. Acting as a single shareholder, an individual or a company can register a Free Zone Establishment (FZE) in JAFZA.
3. Free Zone Company (FZCO)
A minimum of 2 and a maximum of 50 shareholders can put their efforts together for this type of business startup in Jebel Ali Free Zone. This is the most common company setup in the Jebel Ali Free Zone.
Types Of Licenses Available In Jebel Ali Free Zone
Following are the types of licenses required for business setup in Jebel Ali Free Zone:
1. General Trade License
Companies operating under this license are allowed to import, distribute and store all items, in line with the rules and regulations set by Jebel Ali Free Zone.
2. Trading License:
This license is almost similar to the general trading license. The only difference is that companies operating under a trading license can import, export, distribute and store only the items specified on the license.
3. Service License
A service license gives the investor the right to operate a specific service business in the Jebel Ali Free Zone. The type of service carried out under this license should be similar to the one mentioned on the parent company's license.
4. National Industrial License
A national industrial license is required to carry out any and all industrial activities such as manufacturing, assembling, packaging, and exporting final products.The eligibility criteria to apply for a national industrial license is as follows:
The company should be registered under the name of a GCC national.
At least 51% of company shares should be owned by a GCC national
A minimum of 40% of the manufacturing should be completed in the free zone.
List Of Documents To Be Submitted
To start a business in UAE, several documents need to be submitted. The documents must be attested by the UAE embassy in the origin country and should also be notarized by a notary public. After the submission and approval of these documents, licenses will be obtained within 2 business days and the process of business setup in UAE will begin.
Following is a general list of documents required for company formation in Dubai:
JAFZA application form
Passport copy and colored passport-sized photographs of all shareholders and the manager, with a validity of six months.
No objection letter from the existing sponsor, if the applicant is an expat resident of the UAE.
Project summary
Environmental health and safety application form for EHD (Environment Health and Safety)
Benefits Of Registering A Company In Jebel Ali Free Zone
There are a number of advantages that come with business setup in Dubai. Some of them are listed below:
Investors can benefit from Dubai's strategic location and state-of-the-art infrastructure.
There are absolutely no currency restrictions. This means that you can invest and conduct business with the currency that best suits your needs.
Companies operating under JAFZA are 100% foreign owned and allow 100% repatriation on capital and profits.
Dubai's strong economy is an excellent backdrop for any new or established business.
Those who opt for business setup in Dubai enjoy 100% tax exemption on:
1. Corporate and personal income
2. All imports and exports.
To utilize the benefits that come with company setup in JAFZA, entrepreneurs and investors should team up with a reputable business setup consultancy in Dubai to help them acquire the right licenses and operate efficiently.
At Business Link UAE, we have the best business setup consultants in Dubai who know how to make the process of business setup a breeze for both, seasoned and aspiring entrepreneurs. From helping you apply for the right license to creating a feasibility study and a business plan, our reputable business consultants will help you at each and every step of starting a company in Jebel Ali Free Zone.
To know more about the process of starting a company in JAFZA and how you can benefit from it, give our expert business consultants a call at +971-556070118 or email us at:info@businesslinkuae.com