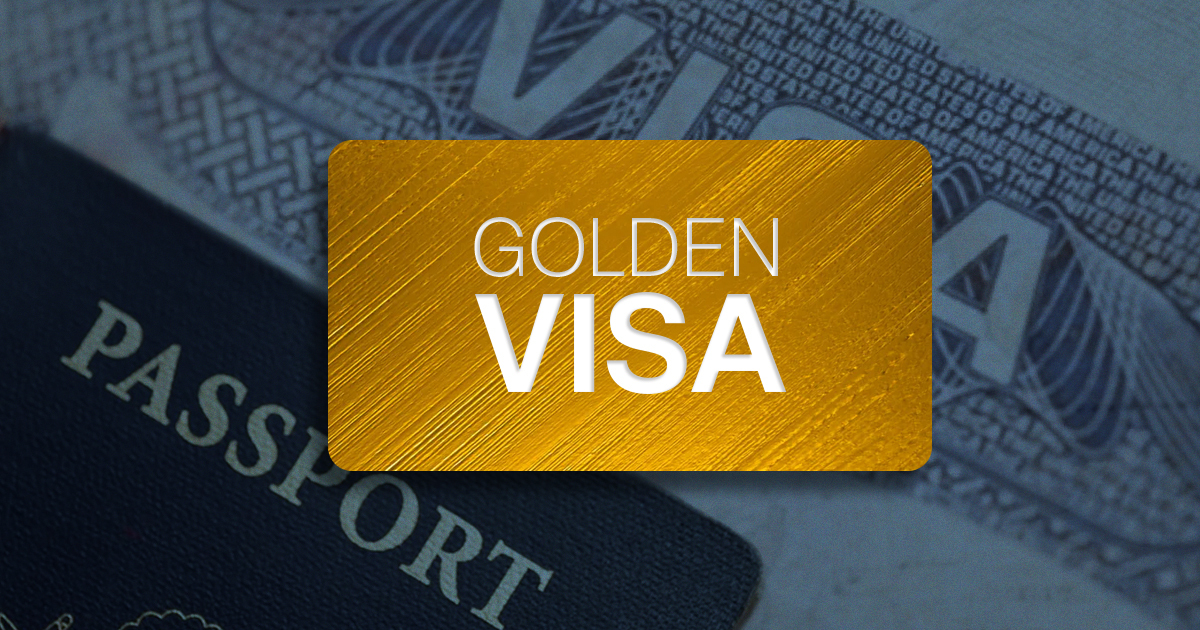 The United Arab Emirates offers a Golden Visa program that allows eligible individuals and their families to obtain long-term residency. This program has gained substantial popularity due to the numerous benefits it offers to people. Here is a detailed overview of the top benefits of the Golden Visa in the UAE:
Long-term residency: The ability to obtain long-term residency in the UAE is one of the Golden Visa's main advantages. This gives you and your family stability and security. It enables you to settle down and start a new life in the region. 

Visa-Free Travel: You will be entitled to travel visa-free within the UAE and to other Gulf Cooperation Council (GCC) nations. Due to the elimination of the need for repeated visa applications, this makes both business and leisure travel easier.

Opportunities for Business: Business and commerce are thriving in the United Arab Emirates. The ability to explore various business opportunities, alliances, and investments in one of the most dynamic economies in the world is made possible by holding a Golden Visa.

Investment Benefits: can actively invest in the UAE's real estate, businesses, and financial markets. This provides an opportunity to generate returns on investment and diversify your portfolio in a stable and growing market.

Having Access to Good Education: The world-class educational system in the UAE, which includes prestigious international schools and universities, is accessible to families with Golden Visas. For those who want to provide their children with a top-notch education, this is especially appealing.

Healthcare Services: Holders of Golden Visas have access to the country's top-notch medical care, ensuring complete medical coverage and peace of mind for themselves and their families.

Generational Benefits: Family members can be granted the Golden Visa, giving them access to the same advantages and opportunities. This ensures a secure future for your loved ones and leaves a legacy that will last for generations.

Improved Lifestyle: The UAE offers an opulent and international way of life. The Golden Visa holders can enjoy a high standard of living with modern infrastructure, cultural diversity, and entertainment options.

Tax advantages: The UAE is renowned for its favorable tax environment. Due to this, holders of Golden Visas are able to keep more of their wealth and income.

Safe and Secure Setting: Because of the political stability and low crime in the UAE, people can live in safety and security and raise their families there.

Destination for Retirement: Retirees have the option to live out their days in the UAE, thanks to the Golden Visa program. This enables retirees to take advantage of the advantages of the program while still enjoying the country's amenities, climate, and way of life.

Cultural Experience: Living in the UAE exposes one to a diverse cultural landscape. Holders of Golden Visas have the opportunity to actively participate in a distinctive cultural experience, from traditional Emirati practices to the diverse international community.

Global Mobility: The UAE is a gateway to international travel and business opportunities due to its advantageous location. Holders of Golden Visas can easily access international markets and travel to numerous locations.
How do professional PRO services in Dubai help in obtaining a Golden Visa?
PRO services in Dubai can help you in the Golden Visa application process in a number of ways, including:
Helping you determine if you are eligible for a Golden Visa. The eligibility criteria for the Golden Visa vary depending on the category you are applying under. PRO services can help you understand the criteria and determine if you meet them.

Providing guidance on the application process The Golden Visa application process can be complex and time-consuming. PRO Services can help you navigate the process and ensure that you submit all of the required documentation correctly.

Assisting you with the preparation of the required documentation. The required documentation for the Golden Visa application can vary depending on your circumstances. PRO services can help you gather and prepare the required documentation, ensuring that it is accurate and complete.

Representing you in the application process. PRO services can represent you in the application process, which can be helpful if you are not familiar with the process.

Providing ongoing support. PRO services can provide ongoing support throughout the Golden Visa application process, including answering any questions you may have and providing updates on your application status.
The UAE's Golden Visa program provides a wide range of benefits for people looking to establish a presence in this vibrant and successful nation. The advantages of the Golden Visa cover numerous areas of life, including long-term residency, business opportunities, tax advantages, and access to high-quality education and healthcare. The UAE's dedication to bringing in top talent from around the world and fostering a thriving, inclusive society is demonstrated by this program.
If you are interested in obtaining a Golden Visa in Dubai, contact BusinessLink today. We can help you make the process as smooth and stress-free as possible. We have over 20 years of experience in visa services and specialize in Golden Visa applications. Our team of experts will guide you through the entire process, from determining your eligibility to submitting your application. They will also assist you with the preparation of the required documentation and represent you in the application process, if necessary.
Why choose BusinessLink?
Expertise: Our team of experts have a deep understanding of the Golden Visa application process and the requirements for each category.

Experience: We have over 20 years of experience in visa services, which means we have helped many people obtain Golden Visas.

Personalized service: We will work with you to understand your individual needs and goals, and we will tailor our services to meet your specific requirements.

Guaranteed satisfaction: We are committed to providing you with a positive and stress-free experience. We offer a satisfaction guarantee, so you can be confident that you are making the right decision.