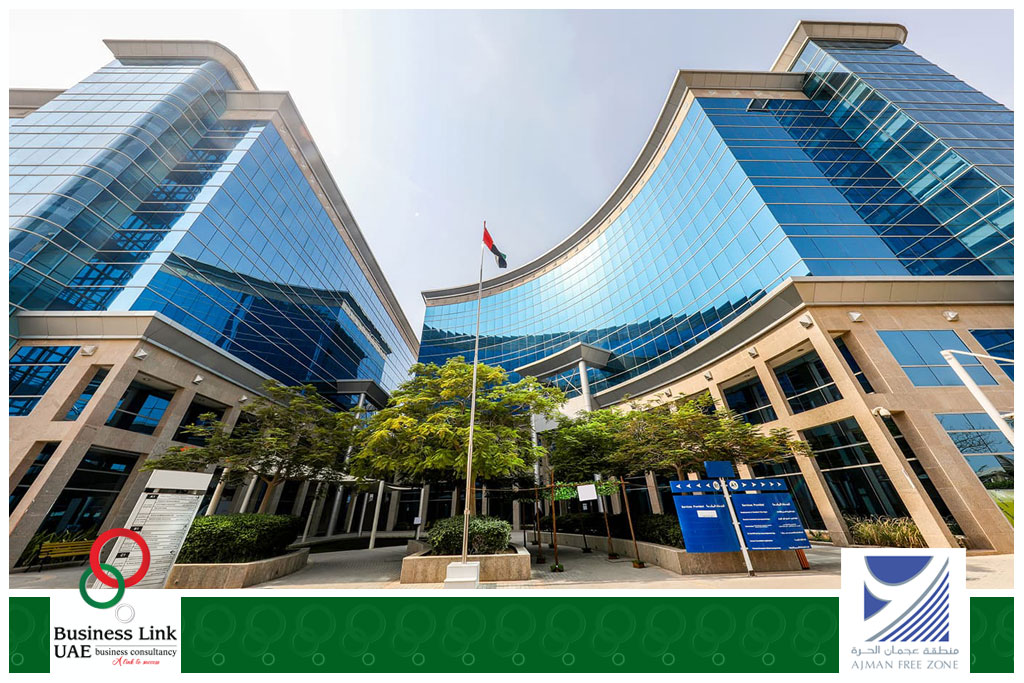 Ajman Free Zone
Setup A Company In Ajman Free Zone
Ajman Free Zone Authority (AFZA) was established in 1988, has created a major development in Ajman by attracting a great number of companies to benefit from the investment privileges, thereby strengthening industry and trade and the financial sector in the UAE.
Strategically situated at the entrance of the Arabian Gulf, Ajman Free Zone is well placed to serve the eastern and western markets. Ajman's proximity to Sharjah and Dubai provides easy accessibility to the two international airports and four ports.
Types of License in Ajman Free Zone (AFZA)
There are 4 types of licenses issued under Ajman Free Zone Authority.
This type of license is issued to Foreign/UAE companies/Free Zone Entities who wish to carry out trading activities in Ajman free zone.
Professional Services License:
This type of license is issued to Foreign/UAE companies/Free Zone Entities who wish to carry out the business of providing professional services in the Free Zone.
This type of license is issued to Foreign/UAE companies/Free Zone Entities who wish to carry out manufacturing activities in the Ajman Free Zone.
National Industrial License:
This license is issued to a registered company operating in the Ajman Free Zone who meets the following eligibility criteria
The company should be registered with GCC with a GCC national/s owing majority shareholding of 51% or above.
At least 40% of the manufacturing process should be accomplished in the Free Zone. Companies holding a National Industrial License are eligible for duty free exports to the member states of the Arab Gulf Cooperation Council.
Ajman Free Zone is growing rapidly because the authorities are giving a lot of impetus to its development  by injecting millions of Dirham's in enhancing infrastructure, building technologically advanced goods handling capability, airport and even revamping the ports for enhanced efficiency and capacity. Moreover, the government has made the process of Ajman Free Zone business setup even more simple and transparent.
Incidentally, the entrepreneur needs to visit the government office just once, to sign the papers while the rest of the documentation can be processed through online platform. It takes just a day to start company in Ajman Free Zone. It is a fact not fiction!
Yet another feather in the cap of Ajman's economic system especially when it comes to business setup in Ajman Free Zone is the plethora of options they offer in terms of initial investment. AFZA typically favours small to medium size enterprises. So, if you have a small budget but great entrepreneurial skill set, business aspirations, and the spirit of starting an enterprise on a foreign soil then you can start business in Ajman Free Zone and make your dream come true.
As mentioned above, Ajman Free Zone Authority offers several licenses such as Industrial, Commercial, Services, Single and Multiple activity trading as well as ecommerce which at times can be intimidating to new entrepreneurs. Business Link UAE provides the necessary insight, documentation and other legal formalities to obtain Ajman Free Zone business license.
Remember, company formation in Ajman Free Zone is much cheaper than most of the adjacent Emirates. Business Link UAE with its transparent working environment and affordable fees offers Ajman Free Zone company setup with or without visa plan which makes us even more attractive when it comes to Free Zone company formation.
Advantages Ajman Free Zone / AFZA Business Setup
Strategic and central location with easy access to Dubai, Sharjah & Ras Al Khaimah
Total exemption from all import and export duties
Ready or easy availability of raw material
Competitive handling charges
Lower prices of land and office rents
Low cost of living
Conducive business environment
Modern infrastructure
At Business Link UAE we support our clients to select the most appropriate solution and guide them through complete procedures of Ajman Free Zone AFZA business setup. For more information about the procedures of Ajman Free Zone Authority company formation, Contact us at 00 971 556070118 or Email us to info@businesslinkuae.com.