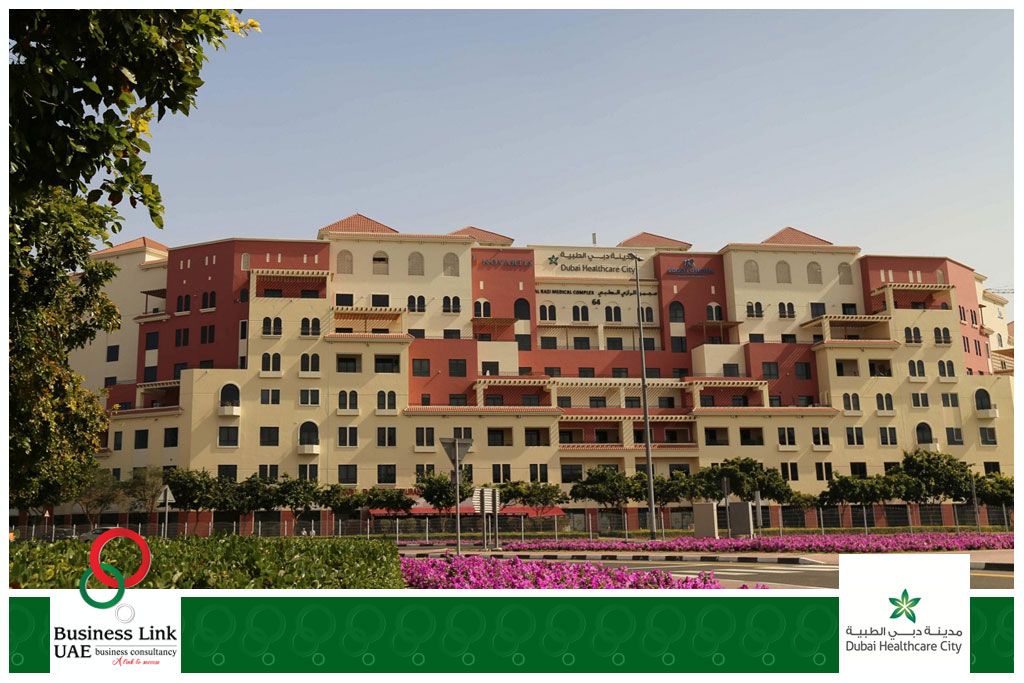 Dubai Healthcare City
Dubai Healthcare City Business Setup
Dubai Healthcare City (DHCC) was established in 2002, to meet the demand for high quality and patient centered healthcare. Located in the heart of Dubai DHCC, become one of the leading providers of premium health care services and home to many major national and international healthcare brands.
Dubai Healthcare City (DHCC) provides modern medical services in the disciplines relevant to the health issues facing the region and internationally. Now, DHCC is a home for two hospitals, over 120 outpatient medical centers and diagnostic laboratories with over 4000 licensed professionals occupying 4.1 million square feet in the heart of Dubai. DHCC combines the leading expertise of medical institutions and pre-eminent healthcare providers to deliver the A-Z of medical services.
At Business Link UAE we support our clients to select the most appropriate solution and guide them through A to Z procedures of company registration in Dubai Healthcare City (DHCC) and deliver turnkey solutions in short period of time.
Benefits of DHCC Company Formation:
Investors are allowed 100% ownership
No income, corporate taxes or personal taxes for fifty years
No customs duties for goods and services
Flexible real estate solutions designed to meet the specific needs of investors
One-stop shop for visas, permits, licenses and other government services
Wide range of business support services
Investors can access the expertise of world-class regional & global professionals in the health care sector
We offer complete solutions in registering a company in the DHCC. For more information about the procedures of Dubai Healthcare City company setup, contact us at 00 971 556070118 or email us to info@businesslinkuae.com.