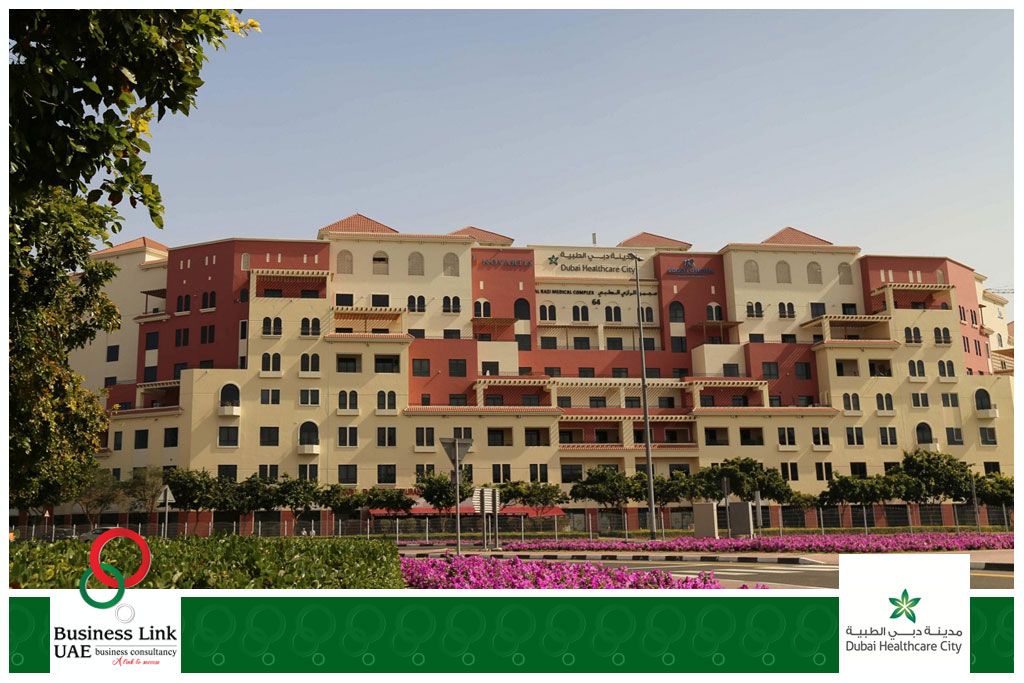 Business Setup in Dubai Health Care City
For businessmen and entrepreneurs thinking of setting up their businesses in the UAE, free zones are the options they have overlooked. Setting up your venture in free trade zones offers a lot of leverage such as the exemption from taxes and no restrictions for currency usage. With such a great deal of benefits, you cannot avoid the privileges and advantages you get by establishing your company in Dubai.
DHCC consider a prime place for health and wellness services, among all the other free zones. This place is proliferating with ample business opportunities, especially for investors looking for a place to encourage their health or medical-related services. The best free trade zone you can choose for Setting up Company in Dubai Health Care City is expected to grow substantially in the years to come.
Dubai Health Care City has two big hospitals, various medical centers, diagnostic labs, and thousands of licensed medical professionals practicing in the city. Moreover, setting up your company here will provide complete ownership and repatriation of profits and capital of the company. If you already are a fast-growing company or believe in the services you are going to offer, then this place can prove to be a great push for your business endeavors.
Documents required for Dubai Healthcare City Business Setup
The list of documents essential for starting the process of setting up your company in DHCC.
Submitting the application for acquiring a business license
A copy of the Memorandum of Association of your company
A copy of the Articles of Association of your company
Submitting a board resolution in case a shareholder is a company
A copy of the passport of the owner in case of an individual is the shareholder
Other requirements for the company set up in DHCC
A minimum capital of AED 50,000 to open a commercial office space
Submit a commercial business license to be renewed on an annual basis
To submit a facility license that is to renew every two years
Submitting individual licenses for medical professionals in case you are opening a clinic
It is a long and intricate process and has to be done with the assistance of professional consultants.
Professional consultation services to set up Company in DHCC
There is a special procedure designed to Set up a Company in Dubai Health Care City that cannot be taken as a less important task. For trouble-free and smooth processing for establishing your business, you cannot depend on yourself. Especially when you have improper information about the various regulations and functions.
To simplify and authenticate the process of your business formation, we provide different business setup services. Consultant of the Business link is well-qualified with the various government policies. The crucial steps required for building a company in DHCC can be handled by the consultant. On top of that, our high-quality services can be rendered at the best price. As we charge only for the relevant process accompanied by the nominal price of our services.