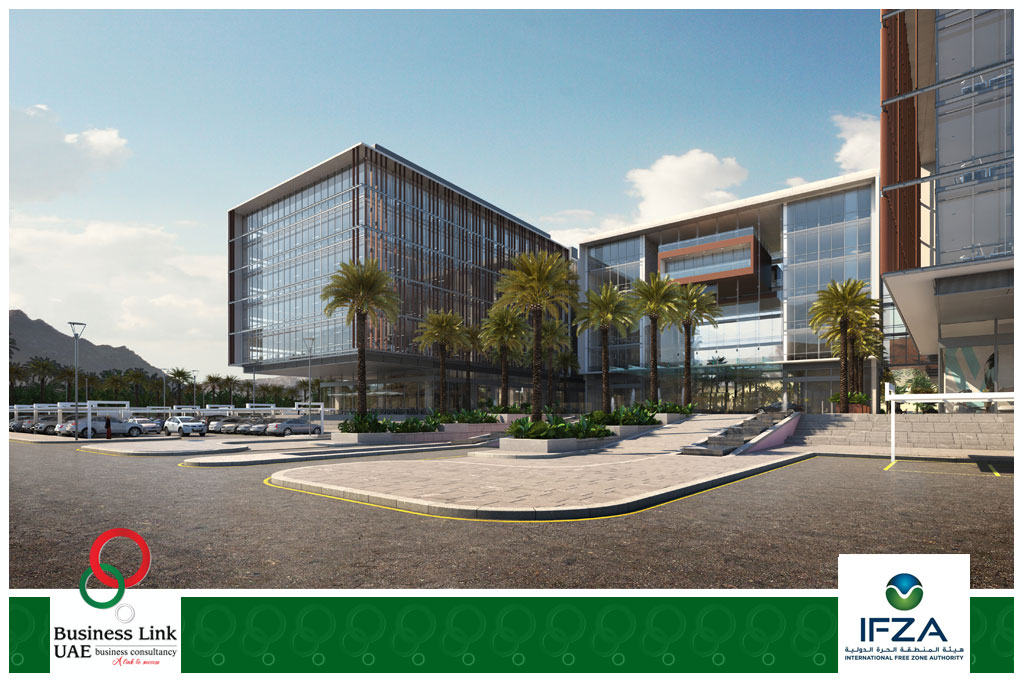 International Free Zone (IFZA)
Company Formation in IFZA Free Zone
Why to Start Business in IFZA Free Zone?
The United Arab Emirates has grown exponentially as one of the leading destinations in the world for setting up a business, with cities like Dubai ranking at 31st place in a 2016 World Bank Report for "Ease of Doing Business." With a bustling economy, world class infrastructure, services that comply with international standards and free zones that offer benefits such as zero tax law policies, import duty exemptions, customs privileges and many more, the UAE has become an optimal location for establishing a company. Situated in Fujairah, the International Free Zone Authority, or IFZA, is one example of a rapidly growing, environmentally friendly and sustainable investment hub, which has become a prime location for companies to set up their businesses. Strategically located in the heart of Fujairah, IFZA is close to the Port of Fujairah and Fujairah International Airport, providing investors with easy access to major shipping routes, and making it an ideal location for businesses.
International Free Zone (IFZA) authority provides customers seeking to establish their companies with customized services tailored towards their specific needs, combined with international service standards and cost-effective options. It encompasses a range of facilities such as offices and warehouses to residential complexes, hotels, and retail outlets.
Benefits of a Company Setup with International Free Zone Authority (IFZA)
IFZA has become a leading choice for businesses in the UAE as it includes a range of benefits including:
Low set up costs
Cost effective business incorporation solutions
Fast and easy incorporation and company management
100% foreign ownership
The option of business owners not having to be physically present during the incorporation process
100% Exemption from corporate and income taxes
Zero restrictions on foreign currencies
Total repatriation of company capital and profits
Limited liability for companies
The absence of any requirement to establish a physical office space, or share capital, and
The ability to incorporate holding companies.
Furthermore, International free zone provides a variety of business activities and licenses to cater to the needs of all types of businesses ranging from small, local enterprises to large international companies. These include consultancy, service, trading, general trading, industrial and holding options.
Types of Licenses Available in IFZA Fujairah Free Zone
Consultancy License: This type of license is issued to businesses that provide expert and professional consultancy services for professionals.
Service License: This type of license is granted to companies that conduct production, re-production, transformation and distribution of services.
Trading License: This license enables the holder of license to trade items specified on the trade license.
General Trading License: This license enables the licensee to trade wider range of items.
Industrial License: This license allows the import of raw materials, production, re-production, manufacture, package and export.
Holding License: This license allows the holding standalone assets and/or shares in other companies.
How to Start Company in International Free Zone?
Setting up a business in IFZA is a straightforward process, with the majority of the process taking place online. As a reputable business consultancy, Business Link UAE specializes in free zones company formation in UAE. We offer our clients personalized services and customized services in order to assist them with their business setup in Fujairah, Dubai and any other Emirates. With our wide array of PRO services in Dubai, Business Link UAE can guide our clients' through all the stages of setting up their business in IFZA. Our team of experts, well acquainted with the laws and regulations, can provide our clients with quality assistance and can facilitate all procedural requirements, including obtaining the required licenses and necessary approvals from UAE government authorities.
Having established close links with the UAE government and its officials, we are reputable for providing the most efficient PRO services in UAE.
For more information regarding how to set up a business in IFZA Fujairah Free Zone, please contact us at 00 971 556070118 or e-mail us at info@businesslinkuae.com.