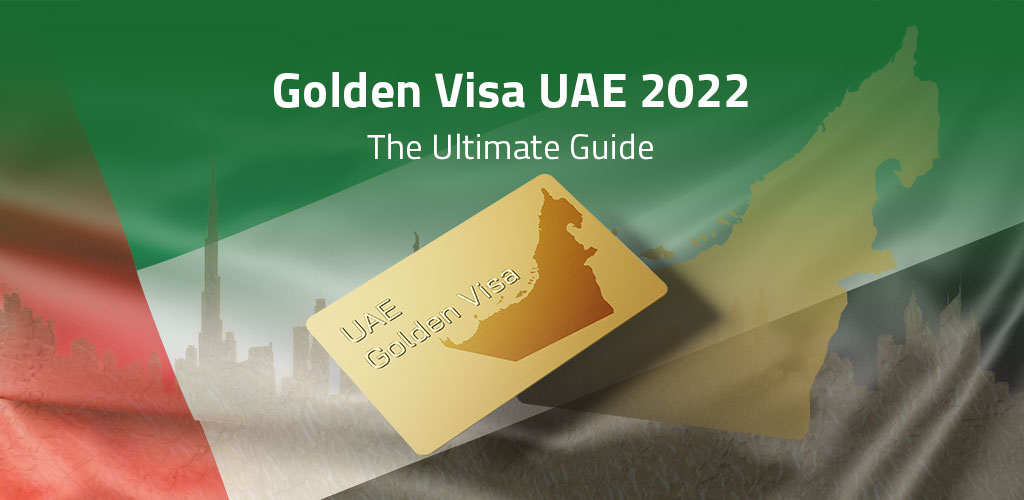 The UAE government brought significant changes in February 2021 in the citizenship law. According to the new law, the government law will only be qualifying people with investors and special talents with their families.
Since the introduction of the golden visa in the UAE, there has been a lot of hype around it. Most people in the world want to move to the UAE for this reason. The new entry visa has brought various changes and reforms. The new Golden Visa scheme will start on October 3, 2022. With the Golden visa, the position of UAE will shoot up.
What is a Golden Visa in the UAE?
The Golden visa refers to a long-term residency visa. It will allow foreigners with special talents to work, live and study in the UAE for 10 years. After which you can renew your golden visa. It allows investors with exceptional talents to come and settle in this region.
What are the new changes with the Golden visa?
Once the Golden visa comes into effect, there will be various reforms and changes. They will be attracting more applicants across different categories. This will play an important role in expanding the horizon. The changes will include additional visas and permits for accommodating business travelers, job seekers, and more.
Apart from the regular benefits, there will be more benefits to having a Golden visa. Golden visa holders will have the ability to stay in the UAE for a long time. Moreover, if the actual visa holder passes away, their family members can stay in Dubai for the full duration. As per the new rule, there will be an introduction for cancellation and expiry.
Apart from that, Golden visa holders can sponsor various domestic workers. The real estate sector in the UAE is booming. There are various investment opportunities in the UAE market. Therefore, the threshold for property and real estate investment stands around AED 2 million today. It will be applicable not only to students but exceptional talents and skilled workers too.
The new changes in the Golden visa system will be giving more accessibility to foreign nationals for living, working, and conducting business in the region. Even if you do not have a sponsor in the UAE, you will be able to work and study efficiently if you're a golden visa holder.
Who can get the Golden visa?
Golden visas will be given only to distinguished individuals. Given below are some of the categories who will be eligible for the visa:
Real estate investors can easily get a property in the UAE if they invest in a property worth 2 million. Furthermore, they will also be eligible for it if they purchase the property with loans from specific local banks.
If you are an entrepreneur excelling in your field, you will be eligible for the UAE golden visa. You must have established an entrepreneurial project that was sold for not less than AED seven million.
Scientists and Professionals
The scientists and researchers who have made some influence in their respective fields will receive recommendations from the Emirates Scientists Council. The candidate should hold a master's or Ph.D. degree in technology, life sciences, and engineering.
The professionals and highly skilled workers will also be eligible if they have exceptional talent and experience. Their experience can range across different domains such as information technology, science and engineering, education, culture, social sciences, and law.
If you're a humanitarian pioneer or have contributed to a noble social cause, you will be eligible for UAE golden visa. You may also receive the UAE golden visa if you were a recipient of any award in any humanitarian field.
Exceptional students and graduates
Exceptional or high-performing students from secondary schools, graduates from UAE universities, or from the best 100 universities in the world will be eligible for a Golden visa. The criteria may further include determining the cumulative average, academic performance, University classification, and year of graduation.
During the Covid-19 pandemic, various heroes came over to help. They laid their lives on the foundation to serve the country. Therefore, the UAE Government will also be providing a Golden visa to the frontline heroes.
Golden Visa Validity
If you hold a Golden visa, you can stay outside of the country for as long as you want. One of the most efficient parts of the UAE golden visa is that you won't be losing your residency even if you stay outside of UAE for a long time. Therefore, you don't necessarily have to live in the UAE to maintain the residence permit. On the other hand, the validity of the UAE golden visa is around 10 years. After your golden visa in the UAE expires, you can also consider renewing it.
Advantages of Golden Visa
Some of the advantages of having a golden visa in the UAE include:
Self-sponsored visa
Extended stay for family members of the visa holder
Renewable, long-term visa
Entry visa for six months with multiple entries along with residency permits
Ability to stay outside of UAE without the risk of visa nullifying
Golden visa insurance
As a golden visa holder, you will be able to apply for comprehensive insurance coverage. It will range from AED 2,000-50,000. It will depend on various factors like health, hospitals, age, and more. The National Health Insurance Company provides health insurance packages for all golden visa holders. This insurance will be applicable for a year and can also be renewed. There will be premiums for various insurance plans. Furthermore, the plan and age options are also important factors to consider while applying for a visa.
If you're looking for a UAE Golden visa, you can get in touch with PRO services. As the leading experts, we will assist you in the entire process. The Golden visa has brought with it expanded categories and 10-year visas. It will come into effect and provide visa reforms. PRO services can assist you with the documentation process. Therefore, get in touch with them.